Q+A with Philip Akeo – Beach + Pool Manager at the Sheraton Maui Resort & Spa
Q+A with Philip Akeo – Beach + Pool Manager at the Sheraton Maui Resort & Spa

Talk about a cushy job! As Beach + Pool Manager (BPM) at the Sheraton Maui Resort & Spa, Philip Akeo goes to work five days a week in his polo shirt, tennis shoes, and cheeky grin. Another day at the office (hale) means Black Rock magic, snorkel-gear frenzies, and swimsuits à la mode. Along the way this BPM has earned his MBA (Master of Beach Administration) and become a valued role model for the young staffers he hires and the more seasoned workers in the Aqualani Beach & Ocean Recreation pipeline who want to follow in his footsteps.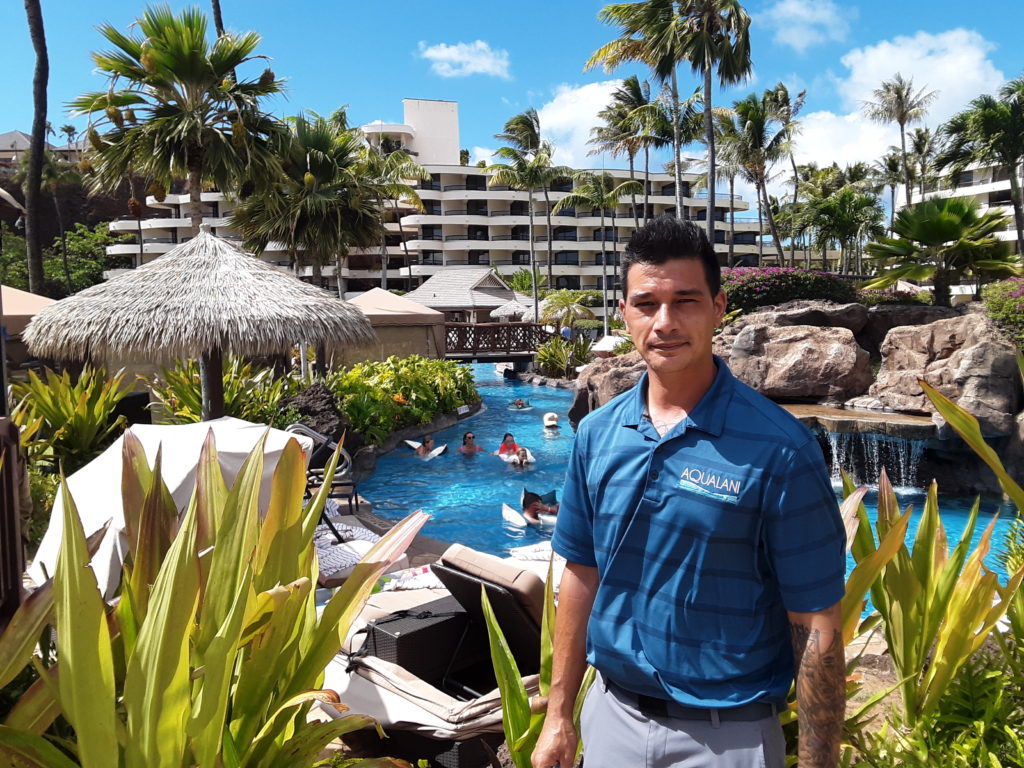 But wait. It's not all pupu platters and piña coladas. There's no app for this job and you cannot do it remotely. The 40-year-old husband and father of three has morphed into a diplomatic Swiss Army knife, defense attorney, and negotiator serving three masters: Aqualani (his employer), the Sheraton (execs in Hawaiian shirts), and hotel guests (can we get extra towels and a parking validation?). Customer service can be a beach – Philip presents his case:
RGR: Where did you grow up and tell us about your family?
PA: I was born in Texas but grew up in Tacoma, Washington. Growing up in the Pacific Northwest was ideal because we lived near family and I had a close group of friends. My wife Alexis and I have a home in Kihei and we have three children: a 12-year-old daughter that lives with her mother in Washington, an 11-year-old son that just started football, and our youngest is Harlee. My dad's family is from Maui and the ancestral tree goes back many centuries on this island.
RGR: How many years have you worked for Aqualani and worked at the Sheraton?
PA: I started as a salesperson for Aqualani at the Kaanapali Ocean Resort (KOR) Villas and held that position for about three months before transitioning into managing the property. I was at KOR as a manager for nearly three years and eventually transferred to the Sheraton Maui and have been here for more than six years. I love the job because it's outside, different every day, and I get to meet people from around the world.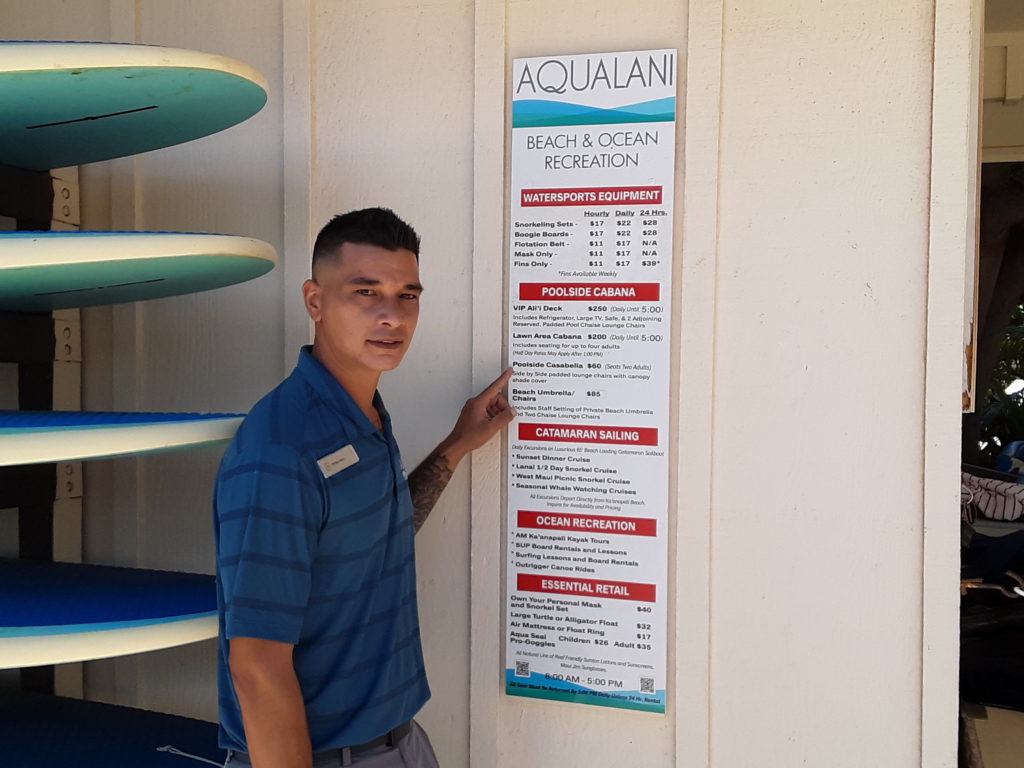 RGR: How did you get started in this business and how have day-to-day operations changed/evolved?
PA: Getting started in the business is a funny story. My best friend was the KOR Manager and for him to take his next step up in the company as the Sales Manager he needed to find his replacement. My sister and her young family lived on Maui and her husband worked for Aqualani. I also had a couple of other friends that lived on the island and my options were wide open. My friend gave me a call and pitched me the idea of moving to Maui. As his future title suggests he was a very good salesperson and shortly after that conversation an Internet call was scheduled with Mike Kelley, Aqualani's owner. I had never been to Maui or Hawaii and really didn't take the consequences of the call to heart. The call was awesome. Mike seemed like a straight-shooter and I loved the company concept and the opportunities to advance. Within two days I had a flight booked and was on my way to Maui. I had very little money and two suitcases full of clothes. My best friend had a place for me to stay for a few weeks.
Operationally there have been significant changes. When I first started Aqualani was a sales-focused organization where the best salespeople were making the best commissions. Some of the products that were harder to sell were given greater commission incentives. This is no longer the focus over the past few years. Aqualani now prides itself being more customer-service oriented by providing guests with excellent hospitality, insider tips, and recommendations for island activities that ultimately will drive revenue in the long run. I believe a lot of that change is a result of visitors being more knowledgeable, products being more readily available online, and spur-of-the-moment purchases becoming less common.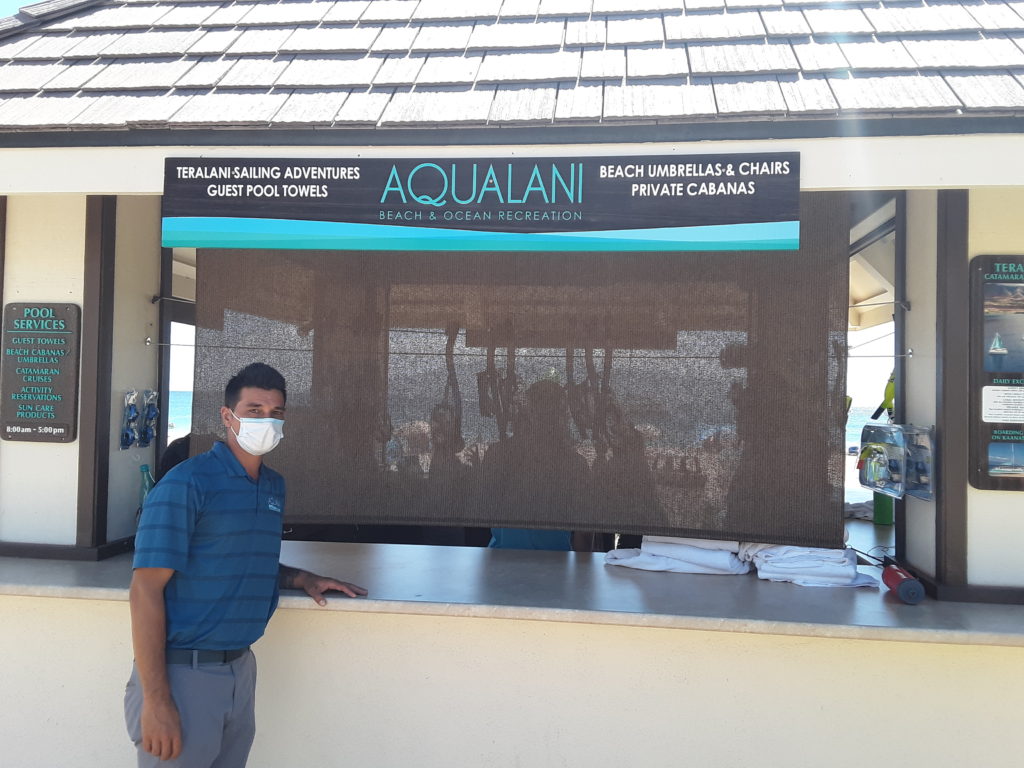 RGR: What are your current responsibilities to Aqualani and your current responsibilities to Sheraton? Can they conflict at times?
PA: My position as BPM is to be the liaison between Aqualani and the Sheraton Maui. The Sheraton provides us with its rules-and-regulations and we do our best to enforce them. Compromise plays a key role. For example, only registered hotel guests can use the pool areas. Our job is to make sure that is being enforced on a day-to-day basis. One thing we implemented is issuing colored wristbands for hotel guests. This acts as a visual marker when walking the pool area and recognizing guests versus non-hotel guests. At the same time, the pool areas offer several food-and-beverage options and we encourage non-guests who come to the Sheraton Maui to enjoy the public beach to also stop at our outdoor bar + grills for food and drink.
RGR: How many days/hours do you work per week?
PA: Work weeks vary in hours depending on the needs of the property. Major events, inventory, and staffing challenges all factor into work hours. I've had episodes where I've work 12-13 days straight to make sure the property is functioning properly. A typical week would be 45-50 hours.
RGR: What are the daily challenges of your job…what keeps you up at night?
PA: It's not uncommon to have these challenges during peak times – being sold out on cabana, casabella and beach umbrella rentals, not having enough pool-area seating, not being able to rent equipment due to ocean conditions or running out of guest towels. Sometimes you negotiate and other times you ask for patience and understanding. I truly believe that if we offer great value to guests and make their stay a little better they're more likely to come back and do business with us again. The one thing that keeps me up at night is when we have medical emergencies and outside assistance needs to be called in.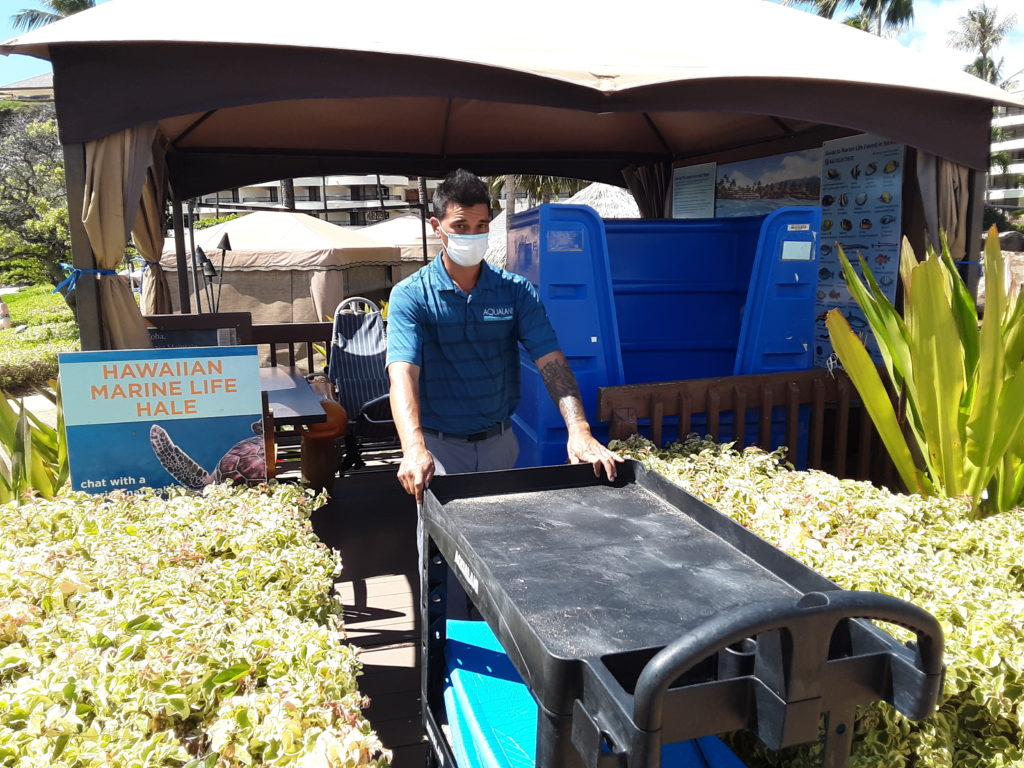 RGR: What tricks of the trade have you learned over the years in dealing with staff, guests, negative guests, and the executive suite?
PA: My biggest takeaway is that no matter how hard you try you cannot make everyone happy. At some point there will be someone (resort, staff or guest) that will not be happy with a decision you make or had a part in making. So I always keep in mind what course of action or decision will be the best for the majority.
RGR: What are the different staff/team positions you hire for?
PA: Currently we hire for three different positions and cross-train all associates to handle all three and place them where they fit most naturally.
Cashier/Hale Attendant/Customer Service – this associate is primarily in one of our Hales (pool desks) and will perform these basic duties: cash register/point-of-sale system, reservation system, size-and-fit snorkel gear, hand out towels to guests.
Pool Attendant – this associate will open/close the pool area, set up reserved cabanas/casabellas, make sure pool rules are being abided by, make sure only guests are using the pool area, provide support to Hale staff (re-stocking towels, cleaning rental gear, aerating floaties, answering guest questions).
Beach Attendant – this associate helps with all beach rentals. Bringing out chairs/umbrellas and making sure they're secure/clean and only being used by paying customers.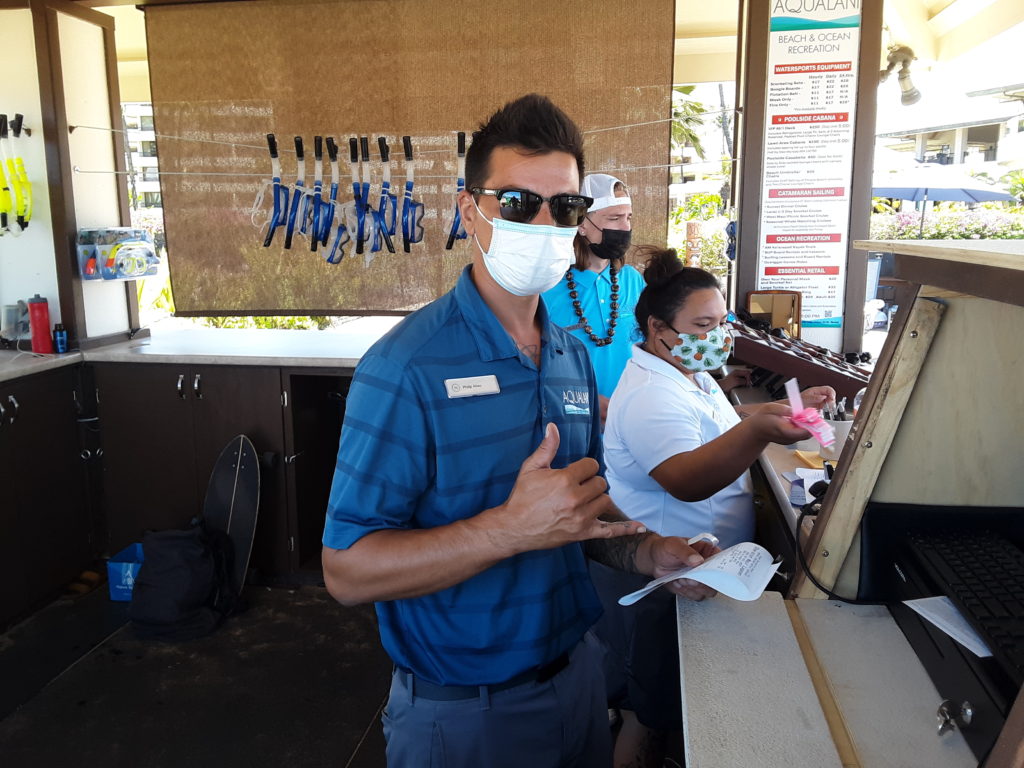 RGR: At full staff, what would those numbers look like?
PA: Staffing depends on hotel occupancy. Typically, the Sheraton Maui is at 90%+ occupancy throughout the year. In the summer months we see more full families in rooms (4-6 guests) compared to early September/October where we are still busy but have more couples. Our 500-room resort with 2,000-3,000 (families) is a lot busier than 1,000 (couples). Peak staffing would require two Hale Associates, two Beach Attendants (doing anywhere between 50 umbrellas and 100 chairs), and four Pool Attendants on property.
RGR: What qualities are you looking for in the Hale/Beach/Pool Attendants that you hire?
PA: The first thing I look for in an associate when I hire them is their ability to have a conversation. Our guests here at the Sheraton travel from all over the world (pre-Covid) and want to meet people and make friends in Hawaii. They want advice about the best restaurants, best beaches, and best places to snorkel and surf to see turtles and whales. It's extremely important to be able to hold a conversation and have some passion when you do it.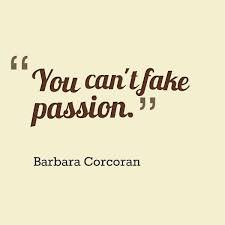 RGR: Can you tell us about some crazy/unpredictable/funny events that have happened at the Sheraton during your tenure?
PA: First and foremost I don't want to scare anybody but I have seen a few tiger sharks in front of Kaanapali Beach. Since I've been here we've never had an attack but we're talking about the ocean and the creatures that live in it. I believe that our beach is too noisy and has too many people swimming in it for an attack to happen. But one of the craziest days was when an injured creature (shark, big fish or turtle?) attracted tigers to our waters since they have a key sense of smell for blood. The first one spotted was at least 10-feet long. We called the Department of Land and Natural Resources (DLNR) and they responded to the property.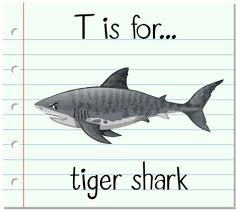 Within a few hours after the first spotting we noticed a few more big shadows in the water. If you've never been to Kaanapali Beach we have crystal clear water. The shadows started multiplying and eventually we had 3-4 big tiger sharks circling in front of our Hale. The DLNR officers estimated these predators were about 10-to-16 feet and looking for a meal. Swimmers kept swimming and nothing happened.
Another memorable story didn't happen at the Sheraton but at a former property. I was informed that someone had on a revealing bathing suit. It is popular in Maui for women to wear thong bikinis and this can be an issue for some that are a little more conservative but this was another situation.
I went out and looked to see if I could figure out what suit was not suitable for a family resort. After a couple of minutes walking around the pool I found a gentleman in a bright green Speedo. While Speedos are typical water wear for European men, the problem was that this gentleman had recently lost a bunch of weight and the Speedo wasn't fitting properly in key areas. There was a bit of a language barrier but eventually I was able to communicate my concerns and he was more than happy to go to his room and change his suit.
RGR: Away from the job – what are your hobbies and passions?
PA: Working on the beach means I don't prefer being at the beach on my days off. But my family loves the sand-and-surf and we have our favorite spots. Per my hobbies, I've done graffiti for almost 20 years and love to sit down with a sketchbook, markers or a canvas with paint and draw. My other passion is football and the Seattle Seahawks. Being from the Seattle area I've always been a huge fan through the good and the bad and love watching them play. I played a bit of football as a youngster and remember going to a couple of Seahawks games with my dad. Any time the Hawks are on TV brings back those memories.