Valley Isle Excursions Navigates the Road to Hana
Valley Isle Excursions Navigates the Road to Hana
Full disclosure – the content you're about to read took place pre-pandemic. No masks. No social distancing. No Dr. Fauci. The good ole days.
It was bumpy. It was curvy. It was 204 miles of beaches and waterfalls and rain forests and all the wide-eyed natural wonders Maui's windward side could showcase in high-def living color.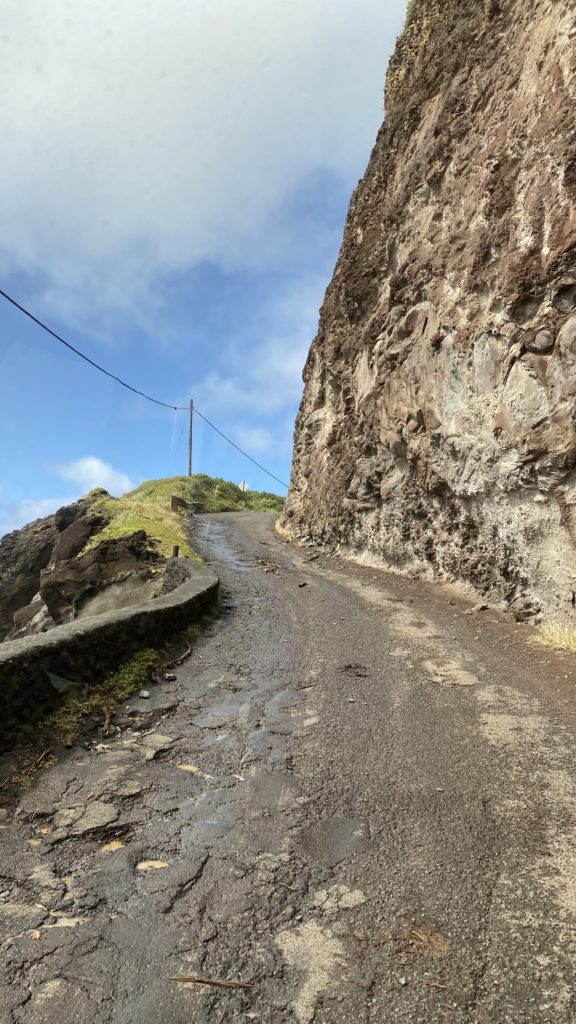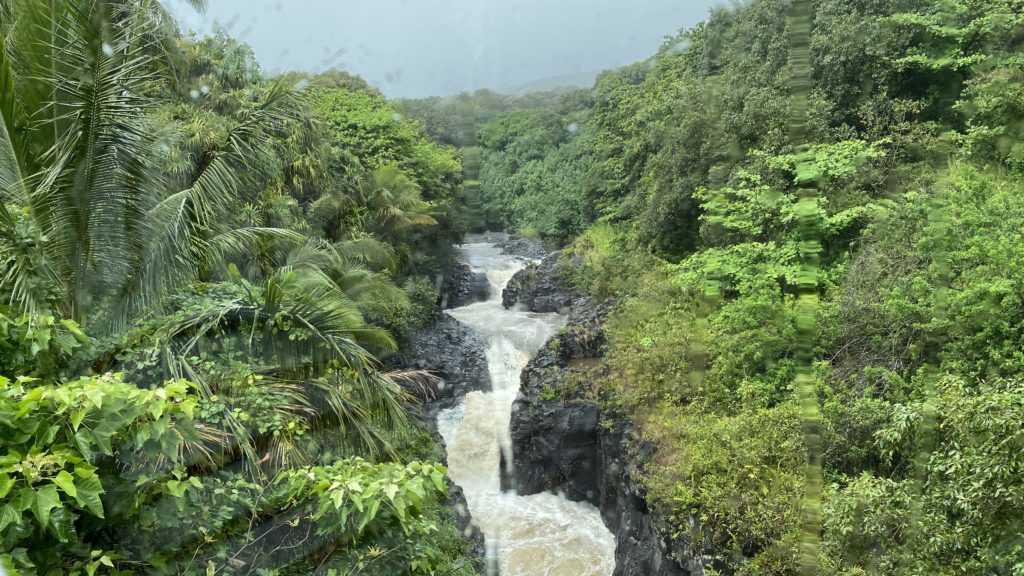 On the first Wednesday of March 2020 my BFF Harry and I boarded a Road to Hana Tour courtesy of Valley Isle Excursions. We chose VIE because its detailed website preached first-class treatment and performance. And, via word-of-mouth whispers, we were advised that a quality transport service would deliver a quality outcome.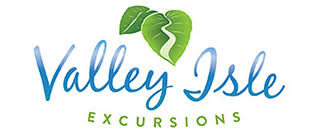 Spot on. We got what we paid for and way way way more. We knew we were scheduled for pickup at my condo complex at 6:30 AM. We knew we'd be on a Comfort Cruiser van for a long journey with 11 others (10 other passengers and the driver) we didn't know. We knew there would be two meals, complimentary non-alcoholic drinks, lots of bathroom breaks, lots of picture-taking stops, and lots of neck-craning to take in every visual treasure.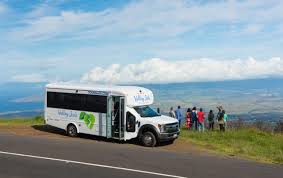 Then we met tour guide Travis. Oh boy, this was the whipped cream and cherry atop the triple-fudge sundae. This fella (Hawaiian name – Ikaika) was the Billy-Joel-of-all-trades with a résumé longer than Hawaiian summer (kauwela). He was local stock and a bona fide ambassador for heavenly Hana and its humble history. Our Valley Isle valet had more anecdotes than Stephen Colbert and a refined singing voice (more on that later). He could drive Hana's roads with one hand (lima) tied behind his back (not part of the tour!) while singing Hawaiian solo chants (mele oli) to his captive audience.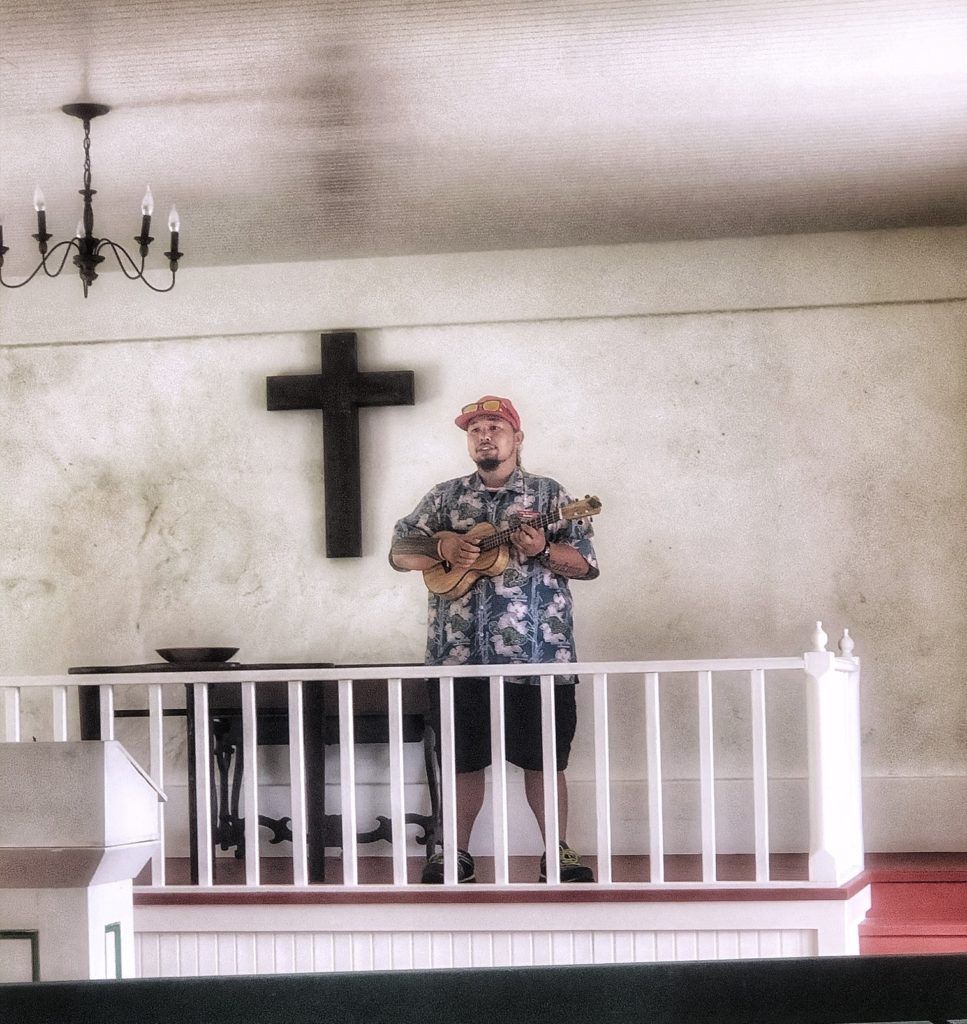 Travis arrived at exactly 6:30 AM and we got the last two seats in the back row. The van was air-conditioned with extra-wide seating and oversized windows. The journey was underway as Ikaika learned our names and claimed us as family (ohana). Then he laid down the law – stay seated while the van is moving, buckle up, and no smoking, napping or puking.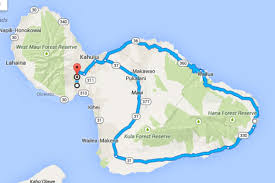 For the next 11 hours it was one scenic highlight reel after another. We covered a lot of Hawaiian earth ('Ᾱina) at island speed. Translation – no hurry, bruh. We traveled through upcountry cities such as Pukalani, Makawao, and Kula before heading to the southern coastline areas such as Ulupalakua Ranch, Nuu, Kaupo, and Hana. There were multiple stops and starts with smartphones clicking. This excursion was so comprehensive and bedazzling that here are short snippets of my personal faves:
Breakfast ('aina kakahiaka) was continental at The Dunes at Maui Lani Golf Course in Kahului. Lunch ('aina awakea) was a catered buffet Hawaiian BBQ picnic at a family hale in Hana. Tasty vittles. The meals were timed out smartly to keep passenger energy levels up and focused on the headline acts ahead.

The Road to Hana promised 617 road curves, 56 one-lane bridges, and the longest highway running through a rain forest in the United States. Plus, it's known as one of the Top 5 Most Dangerous Roads in the World.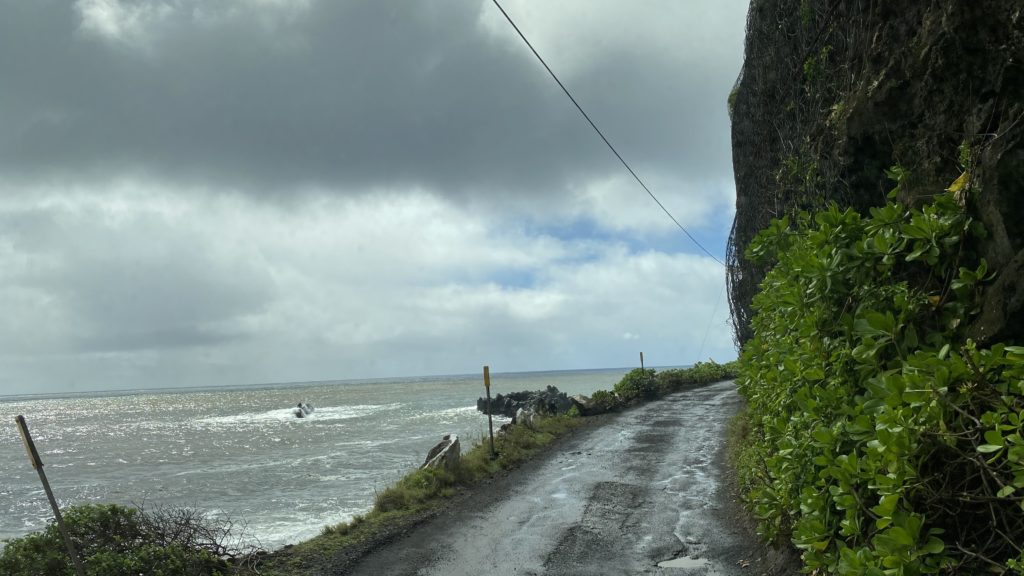 I especially enjoyed the pageantry at Ulupalakua Ranch. This locale is an 11,000-acre working ranch and wildlife habitat with elevated pastoral views. Once we stopped and exited the van, Travis sang a traditional chant to the property owner "asking permission" to enter the property. The owner sang back, and only then was our group allowed to enter. Loved that we got the chance to sample the history and customs of our generous hosts.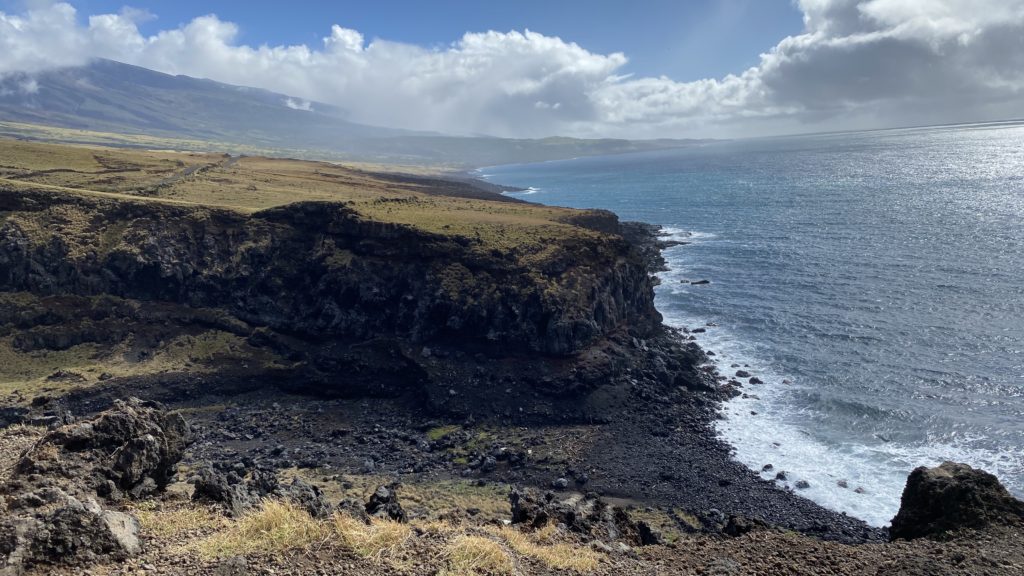 Between Nuu and Kaupo was nine miles of unpaved road. We slowed to a crawl and felt every bump and pothole. Remember – no puking allowed. We saw others in rental vehicles making the treacherous trek. Big mistake if you broke an axle or got a flat. Getting roadside assistance out there before sundown (ka napo'o 'ana o kā) would be expensive and not a sure thing.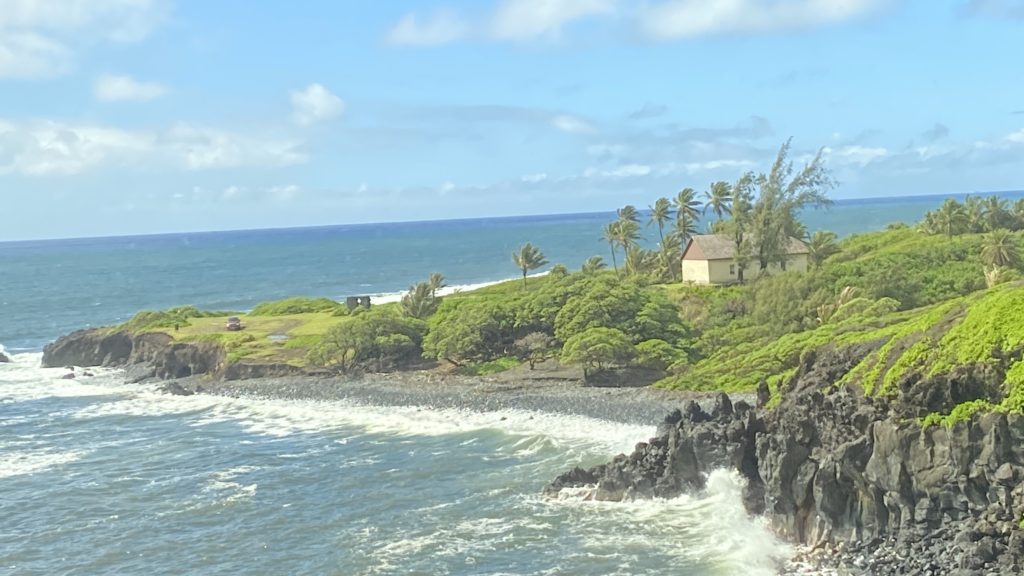 We learned that Haleakalā, or the East Maui Mountain, is a shield volcano forming more than 75 percent of Maui. Snow (hau) on the mountaintop is common during the winter months.
Hana, the city, is one of the most isolated communities on Maui. Locals fight to keep its rustic charm and resist commercial development. We stopped at food stand Halfway to Hana for banana bread, ice cream (hau Kalima), and shave ice. The line was long and worth the wait.
One of Hana's coastal attractions is Waianapanapa State Park. We spent 40 minutes walking around its black-sand beaches, open caves, and blowhole. Absolutely gorgeous. In February 2021 TripAdvisor ranked it as one of the Top 10 Beaches in the USA.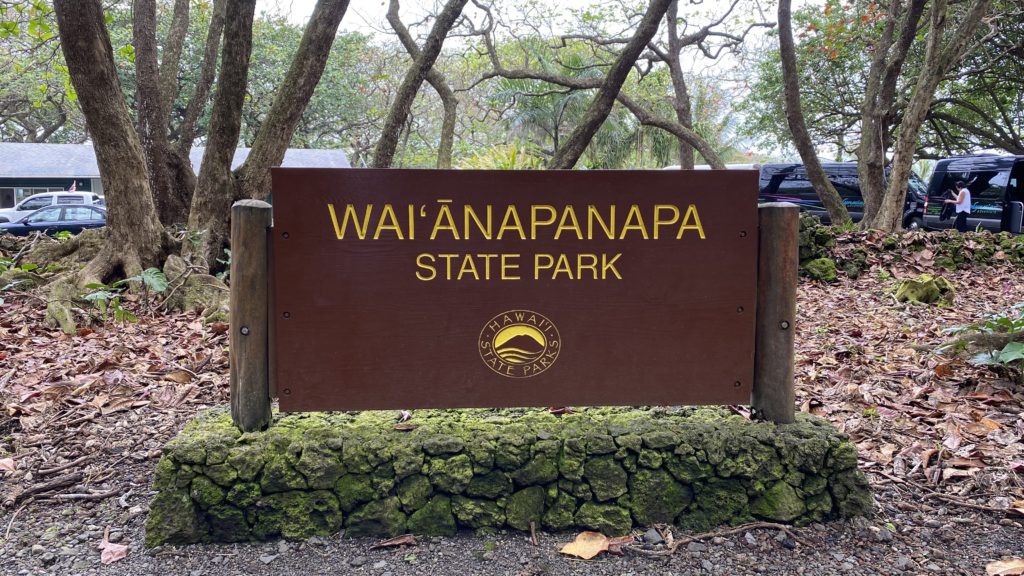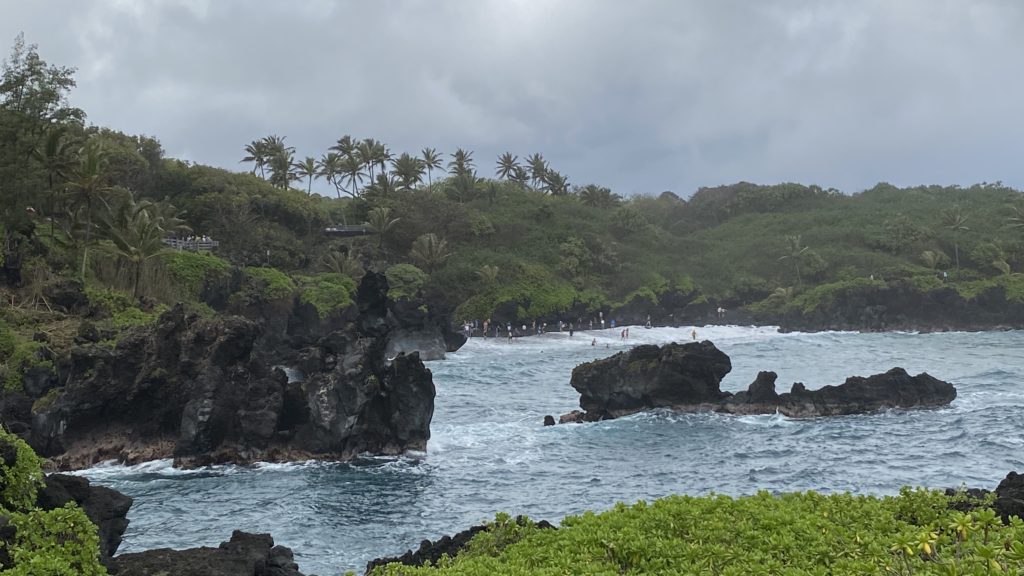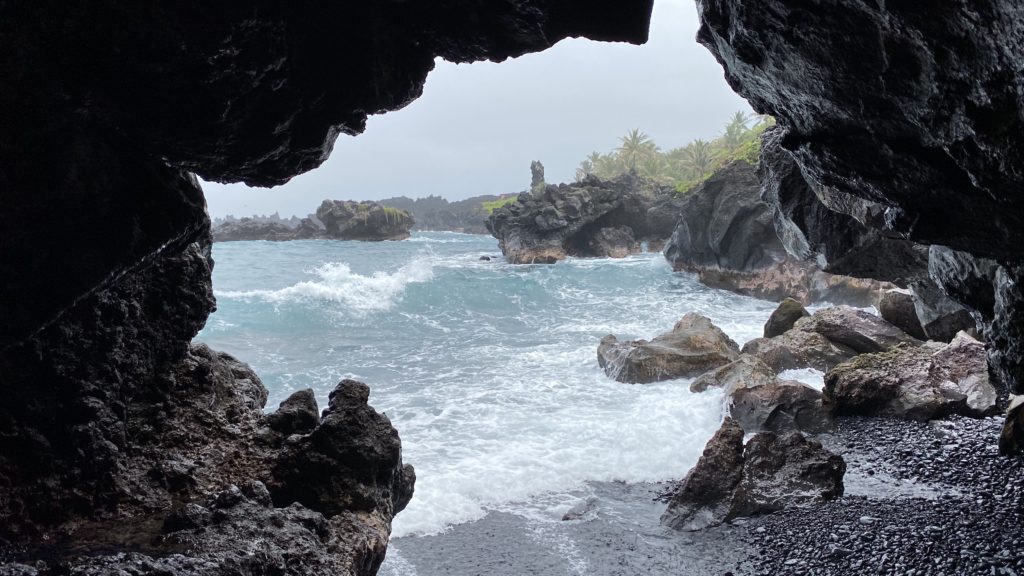 American aviator Charles Lindbergh was buried on the outskirts of Hana in 1974. We toured his private grave site and horse pasture at Kīpahulu Point Park.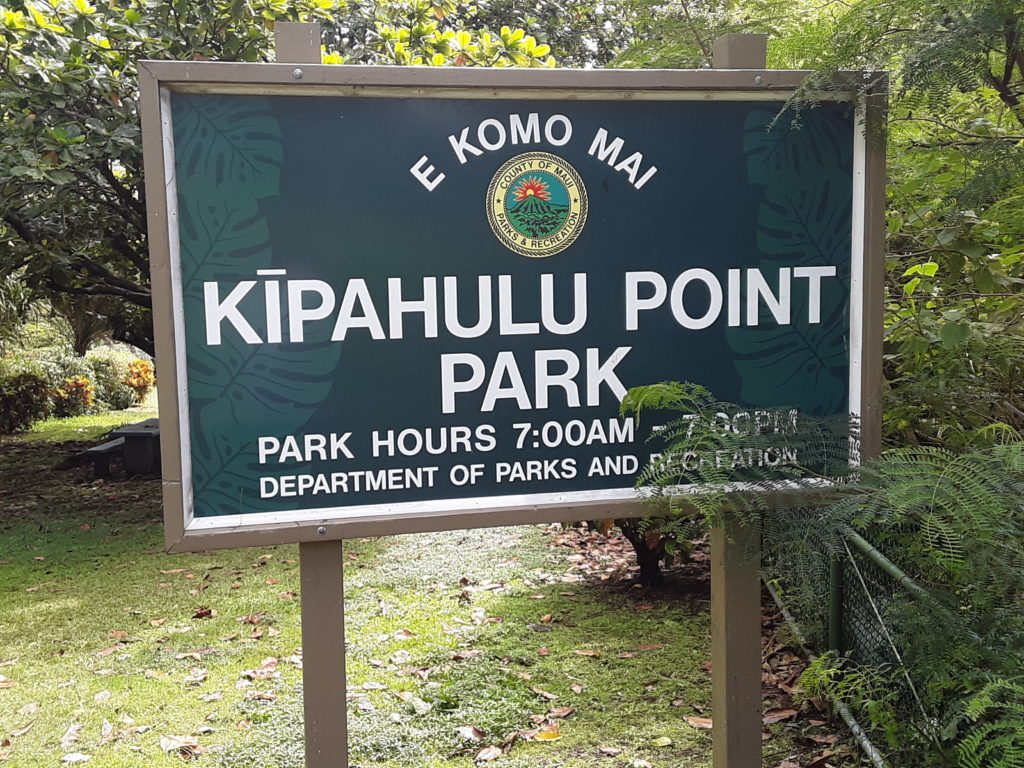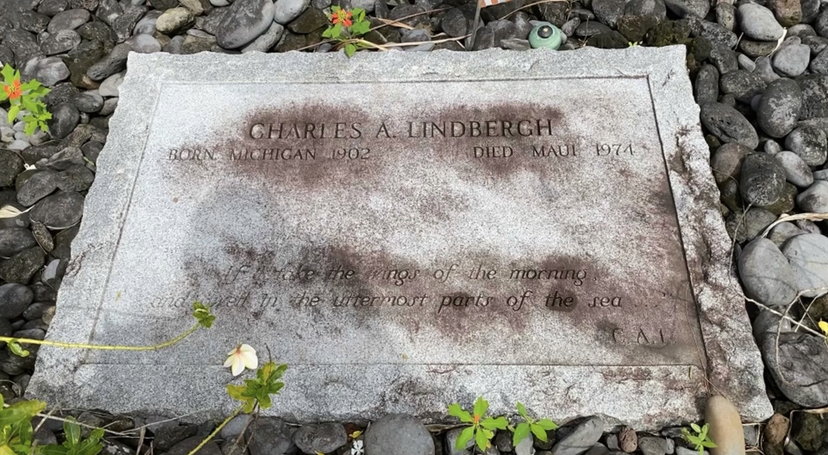 Waterfall, go ahead and sing it. At the first waterfall (wailele) we drove up to, Travis stopped and swooned "Waaaaater…..faaaaalllllll" with his velvety chops. Then he had us sing it. For the rest of the drive every time we came upon a waterfall it was a mandatory group sing. Everyone pitched in for Cruiser Karaoke.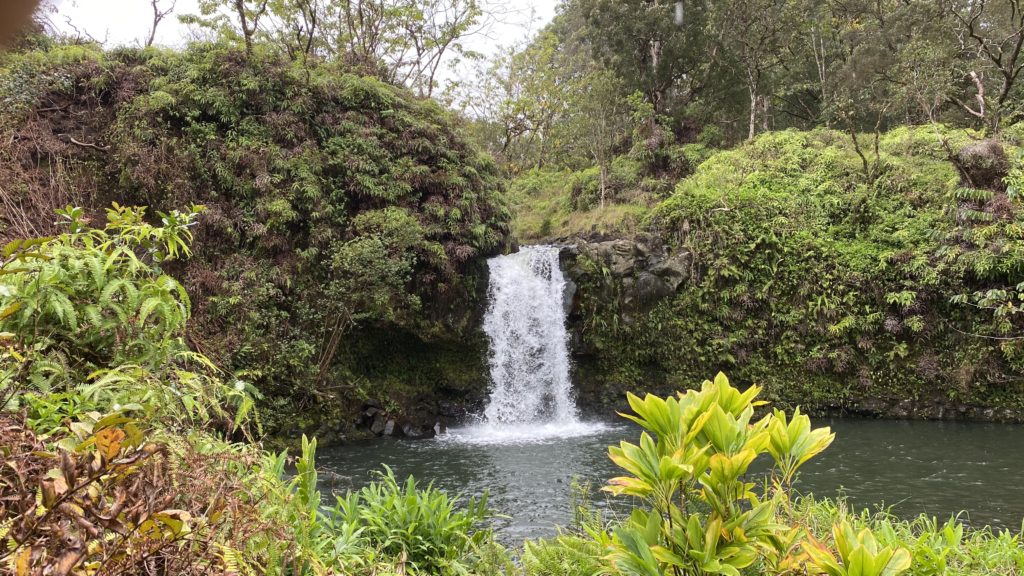 Mother Nature's smorgasbord. The diverse flora and woodsy terrain along every slippery slope were spectacularly authentic. Bamboo jungles, pineapple fields, papaya trees, cliffs, rock formations, beaches, and peninsulas. Hana is alive and abundant.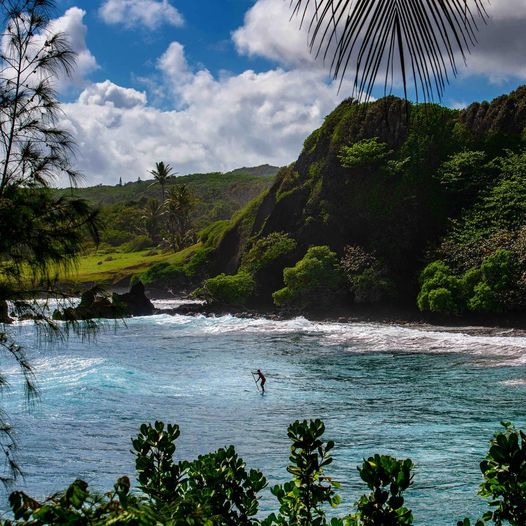 At 6:05 PM Harry and I were dropped off at my complex. We were fortunate to be the last ones on the van in the morning and the first ones off in the evening. Thank you very much (mahalo nui loa) Valley Isle Excursions and Ikaika. Memorable all-around experience. Godspeed to Hana, Maui, and Hawaiian Culture and Diversity in 2021.