Teralani + Aqualani Team Up for "End of Summer Sail" Sunset Dinner Cruise
Teralani + Aqualani Team Up for "End of Summer Sail" Sunset Dinner Cruise
Who doesn't like an "End of Summer Sail" – let's ride?!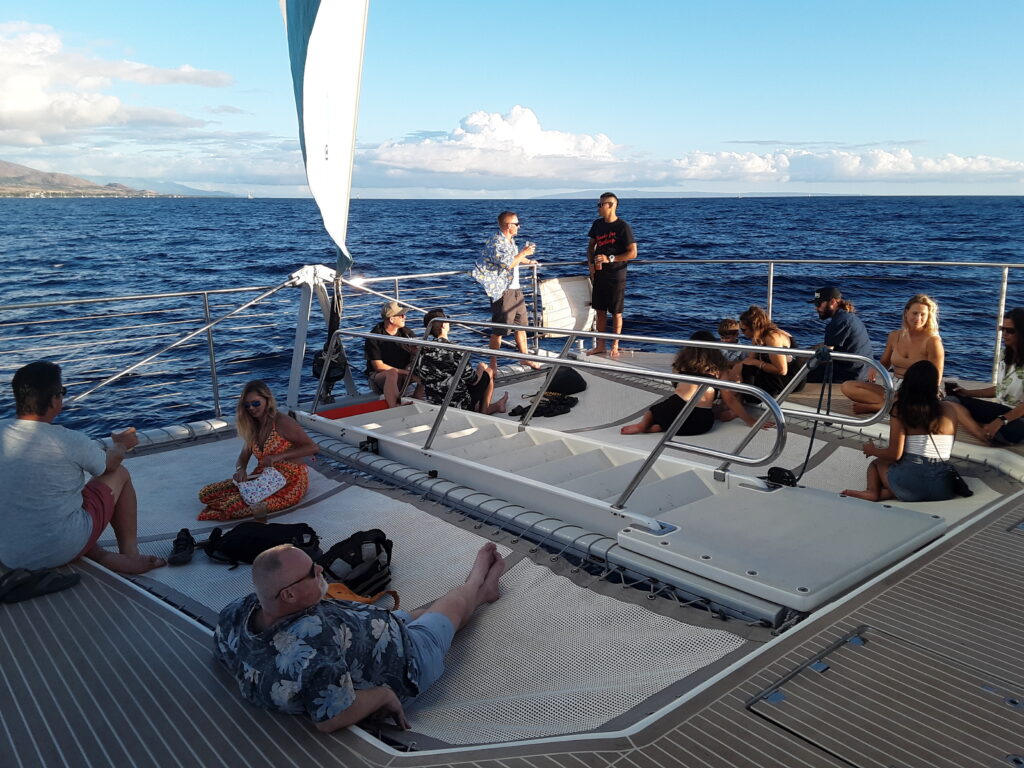 That was the aquatic invitation tendered by Teralani Sailing Adventures to all active Aqualani Beach & Ocean Recreation employees as the 2022 calendar turned to October. Comp offer – pick a scheduled date and prepare to climb aboard the Teralani 5 for the ever-popular and tourist-favorite Sunset Dinner Cruise.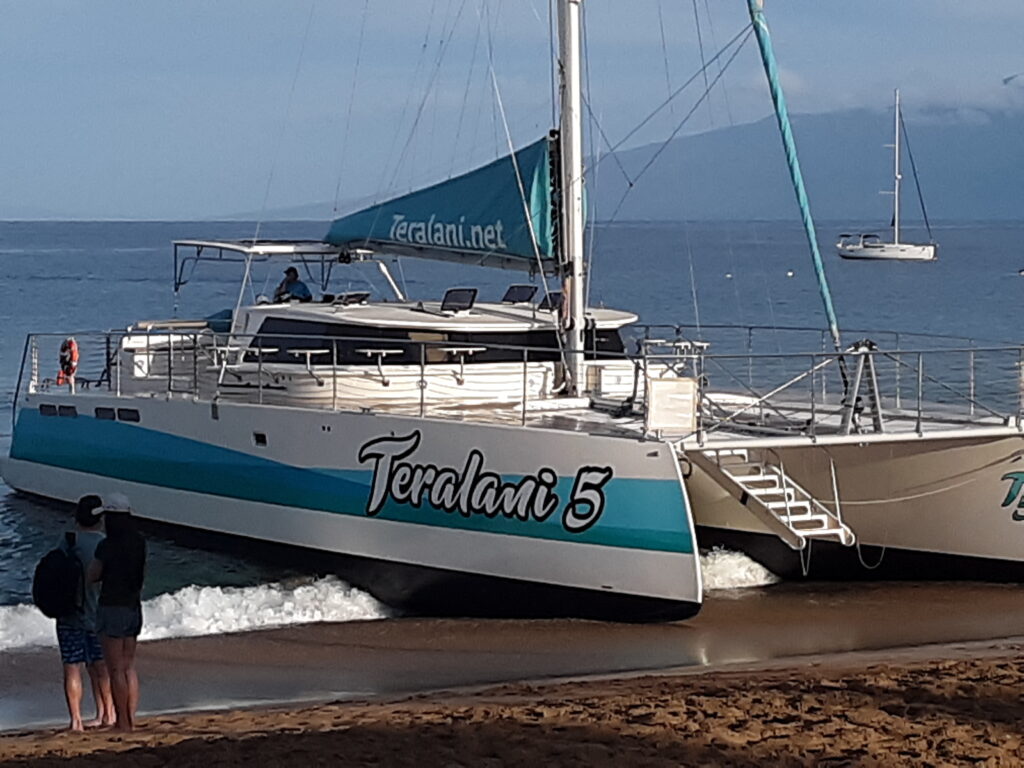 Perk of the job – definitely. A chance to meet-and-greet with Aqualani team members from other Kaanapali Beach properties – absolutely. A wavy way for the corporate suite to thank its employees for an exhausting-at-times-job well done – bingo. Aqualani is a people-first and smiles-at-the-towel-desk marathon that brings personal panache to paradise vacation stays.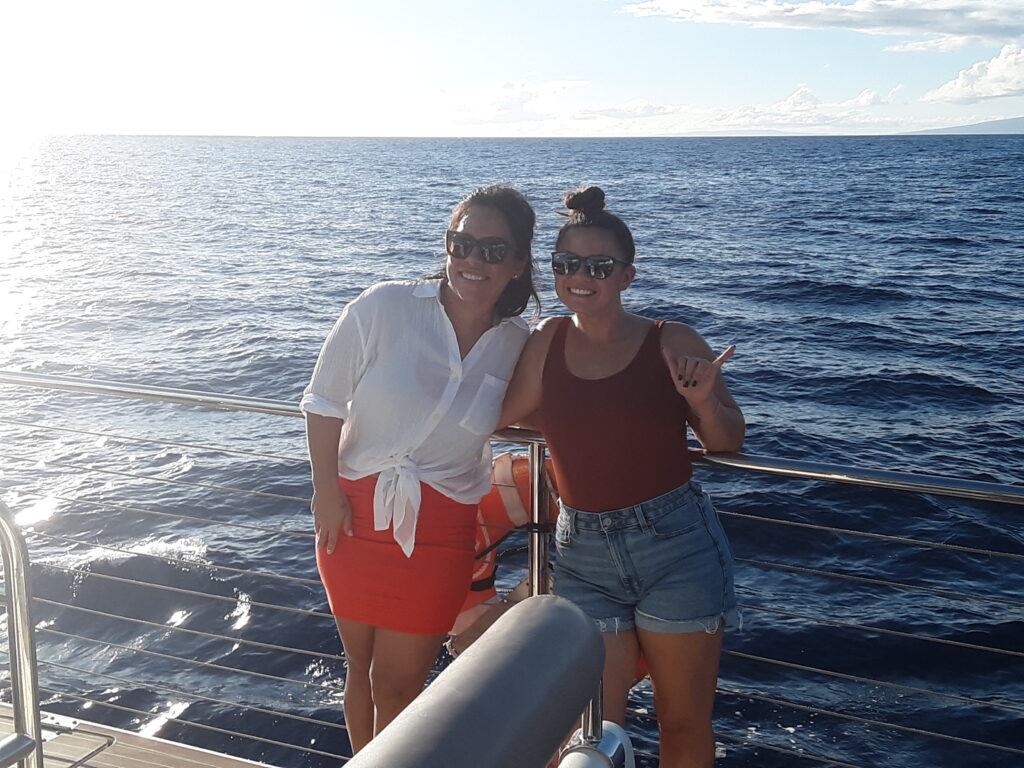 October 5 on the Teralani 5 turned out to be a 5-Star. We boarded at 4:30 PM and headed out into the slightly choppy Pacific Ocean. Attendance peaked at 39, not a full house but certainly a number that allowed for easy roaming on the tony top deck. The catamaran was spotless and the three-person crew ever-attentive. Anchors aweigh to Captain Patrick and crew members Gabriel and Murph for a silky-smooth sailing soiree.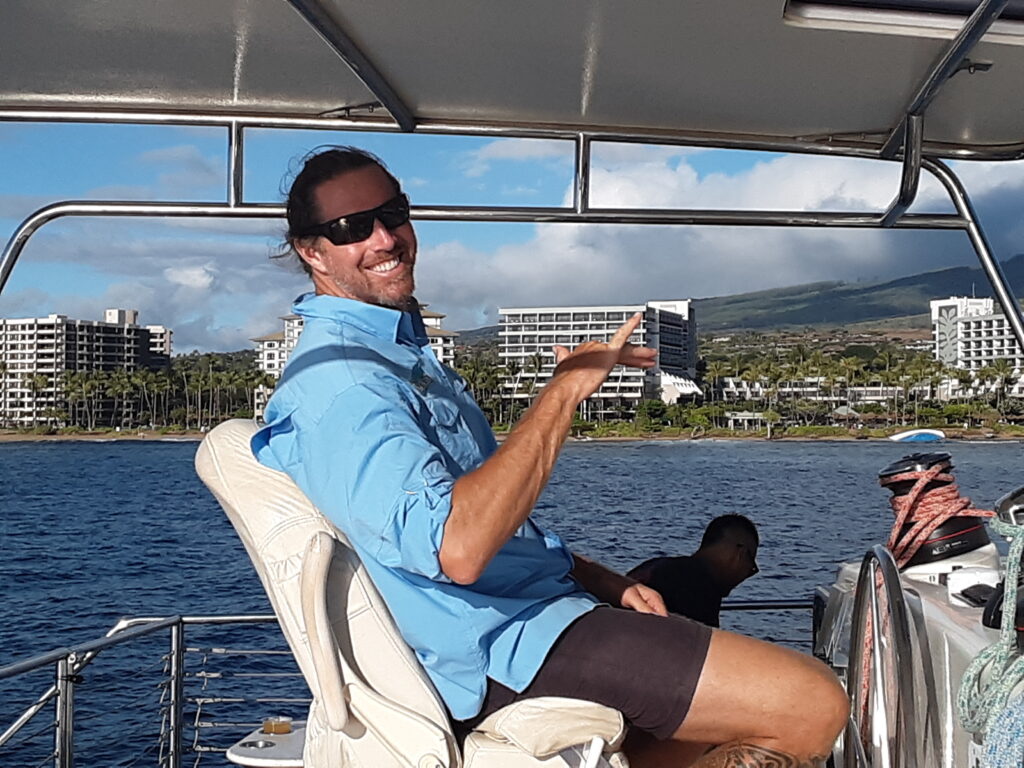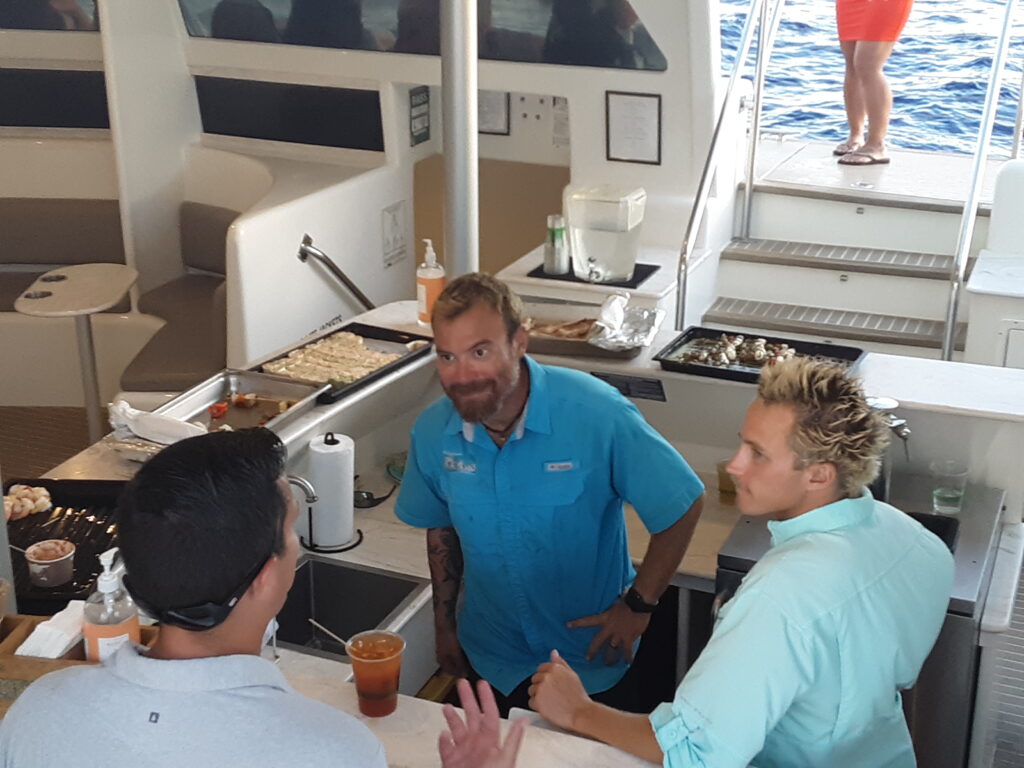 The dinner menu, kabob-centric, was a star attraction. Nothing like lobster and steak on sticks to please surf-and-turf palates. There were also turkey rolls, assorted veggies, and adult beverages (for those over age 21 – Aqualani tends to hire many youngsters who have not yet reached that magic number). It was a belly-filling buffet on the briny especially for those who dabbled in seconds and thirds.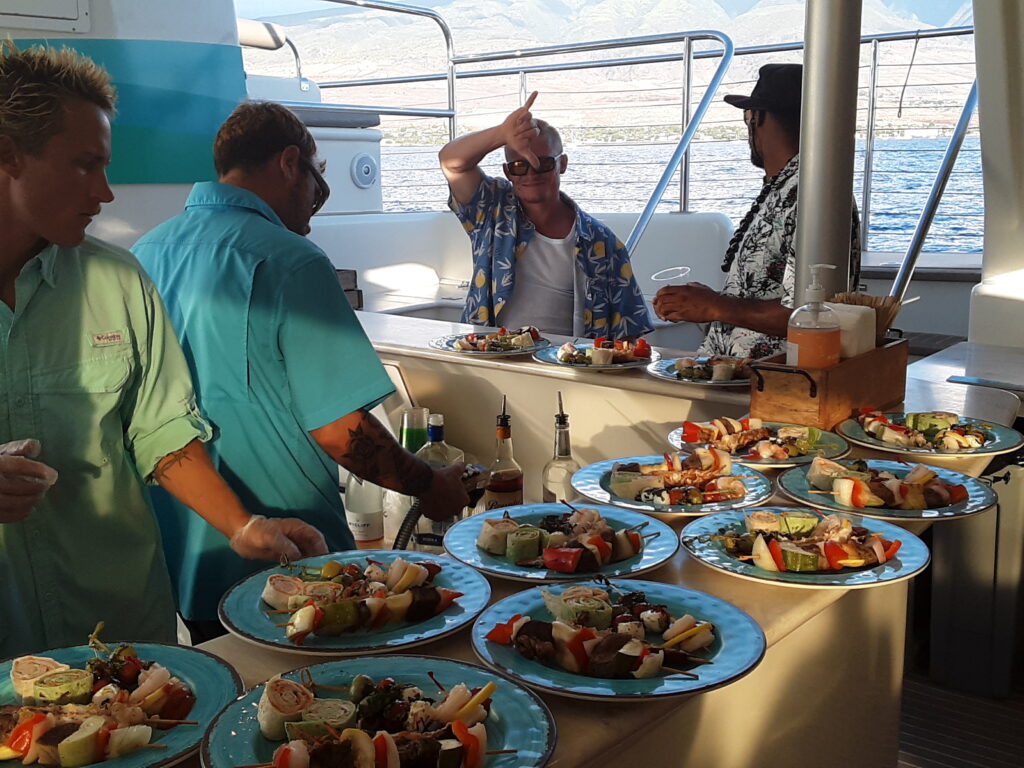 The floating fiesta's other attraction was a Trivia Questions contest hosted by Aqualani GM Patrick. The scene was like a keg party mixer – hoist a glass, blurt out answers and see what sticks. Winners got gift-certificate prizes and other bonus goodies. It paid to play.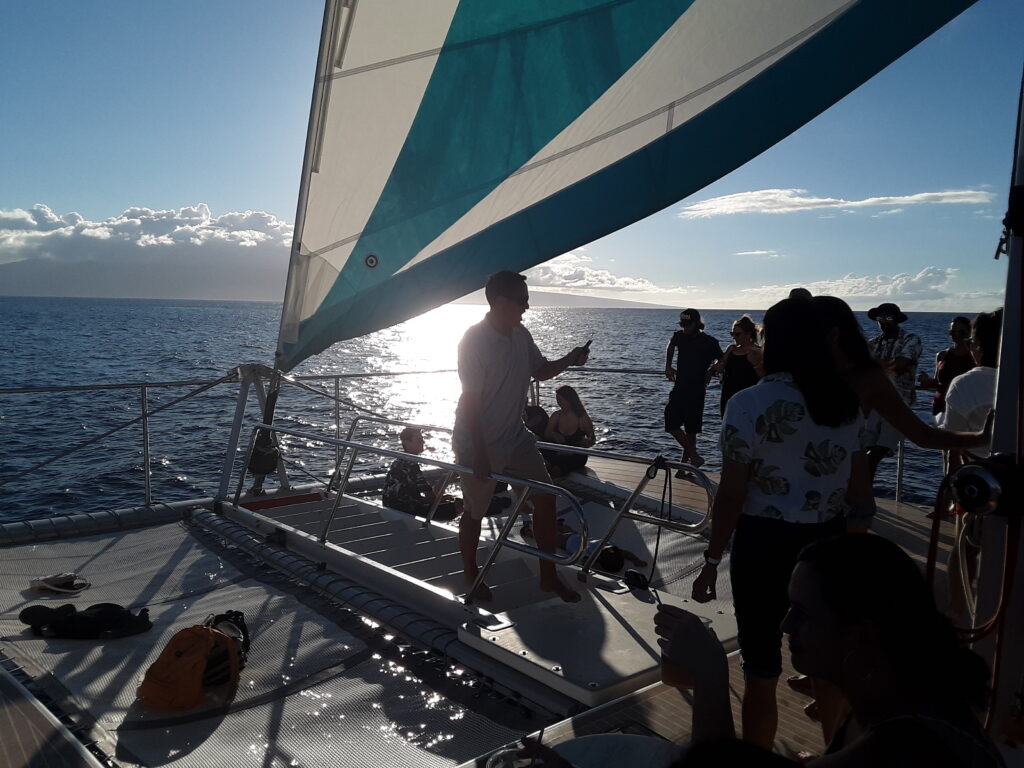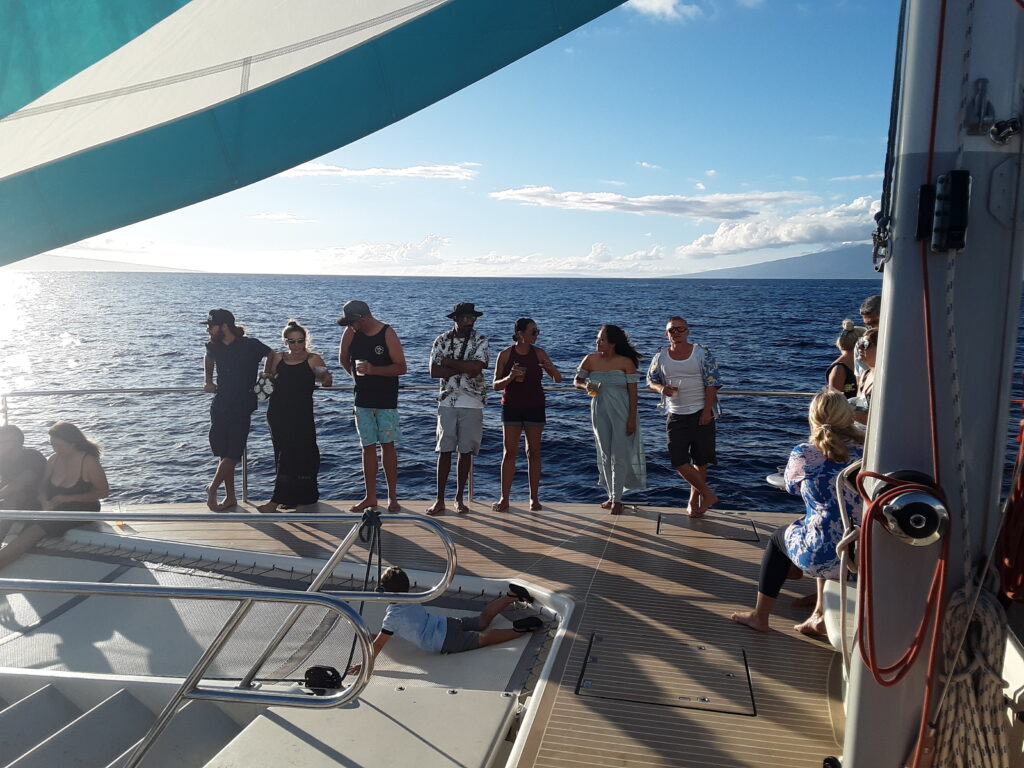 Oh yeah, there was also a gorgeous sunset that iced the proverbial cake. Mahalo Nui Loa, Teralani + Mike Kelley. Same time next year?