Phil-Good Moment at the 2022 Sentry Tournament of Champions
Phil-Good Moment at the 2022 Sentry Tournament of Champions
"Thanks, Phil."
Two simple words. One memorable meaning.
On Sunday, January 9, 2022 I was volunteering for the fourth consecutive day at the Sentry Tournament of Champions (STOC) at Kapalua. It was early morning and dew was still shining on every pristine blade of grass. My assignment was to stand at the entrance to the practice putting green and monitor players and caddies and personal coaches flowing in and out.

Easy gig. Around 8:15 AM up strolled future Hall-of-Famer Phil Mickelson with his trademark dark gear and lefty putter. After completing his warmup, he walked by, looked right at me, and said "thanks for volunteering this weekend." Nice. He gets it. Volunteers are the unheralded gatekeepers of every PGA TOUR stop and deserve a collective tip of the cap from those heavy-hitters between the ropes.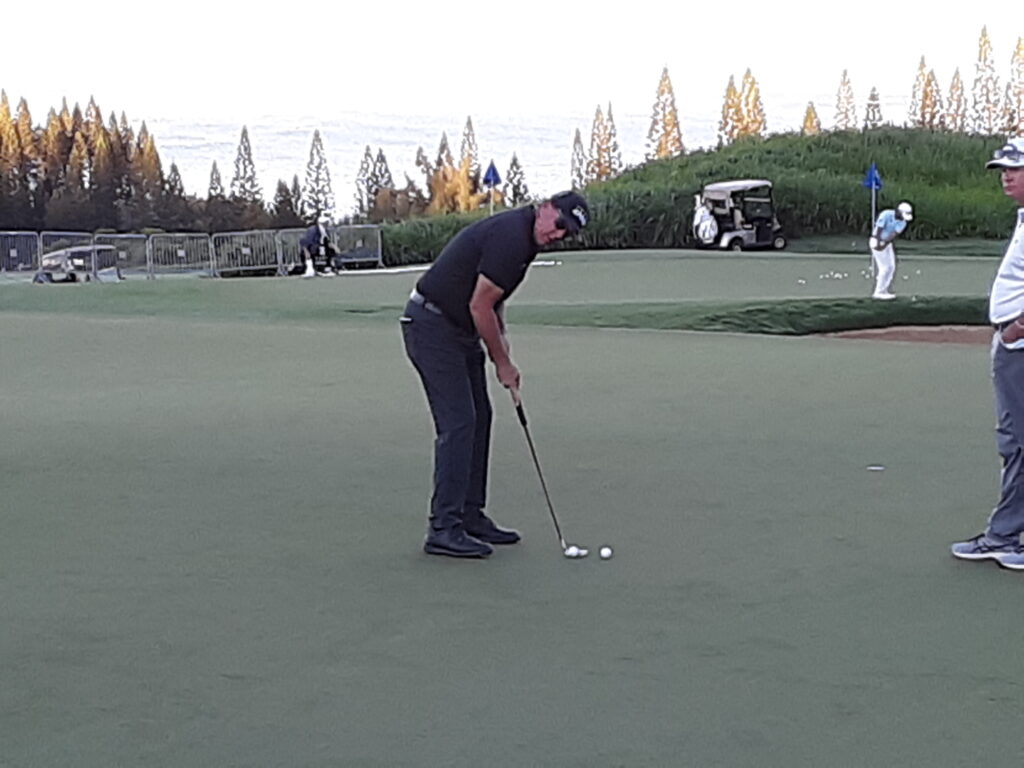 What a tournament! Eight of the top 10-ranked golfers in the world on The Plantation Course. 72 holes of non-stop Maui sunshine, blue skies, and whale-watching. Conditions so favorable that Aussie Cameron Smith torched the undulating course at a sizzling 34-under and took home the Championship Trophy and $1.4 mil.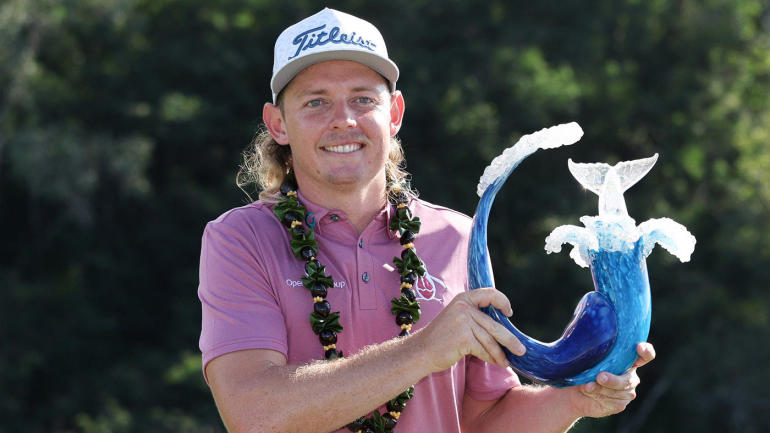 Opined STOC Executive Director Alex Urban: "It was an absolutely beautiful week that showcased the very best that professional golf has to offer. Kapalua was an unbelievable stage to watch the champions on the PGA TOUR kick off the year."

Bunker Shot – volunteers get treated very well at the STOC and why so many return for duty year after year. Complete five shifts and earn a complimentary round at The Bay Course. It's another 18-hole beauty navigating thru the gorgeous West Maui terrain. Sweet swag tailor-made for those who put in the time to earn a much-deserved tee time.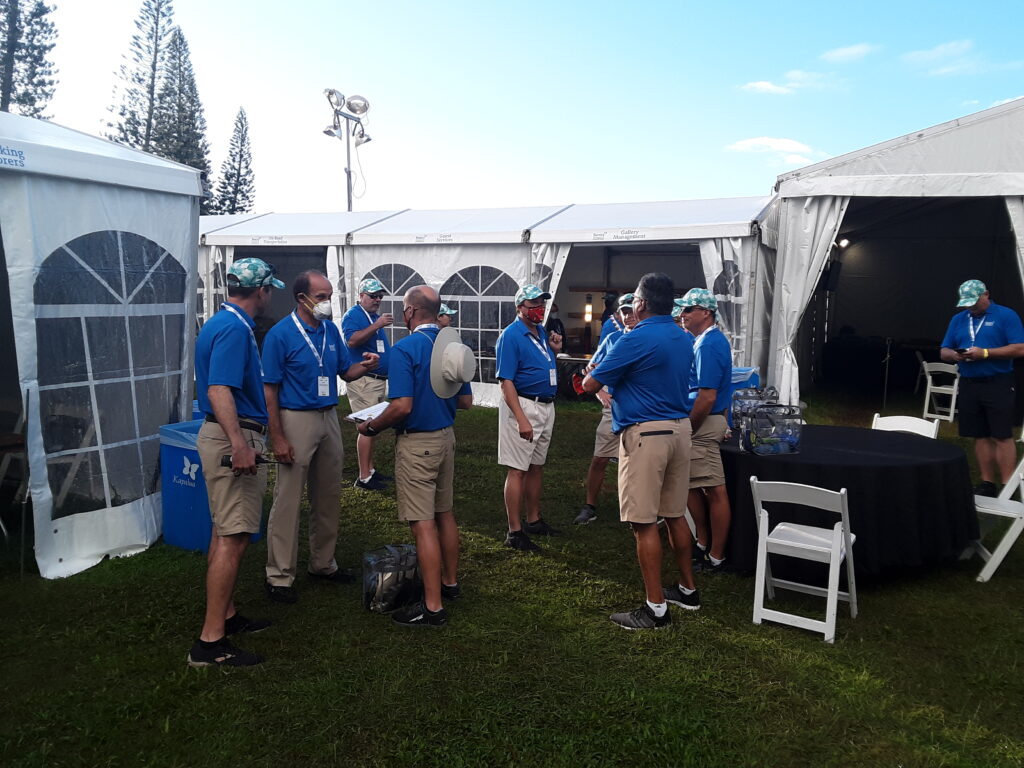 I'll be back, God-willing, in 2023. And beyond. Can't think of a more rewarding way on the Valley Isle to ring in the first week of a new calendar year?! And at least one time I want to sit and have a conversation in one of those Sentry Blue chairs. Mahalo.