The Protectors Gather for Super Bowl 70
The Protectors Gather for Super Bowl 70
On Super Bowl LI Sunday, February 5, 2017, there was an annual gathering of an ancient and athletic species known as Softballus Protectorus.
Translation – the boys of many California softball summers, The Protectors, stepped into the batter's box at the palatial Woodland Hills home of Jim and Mary Dearing. Nobody whiffed. It was an afternoon of hugs, how ya beens, and dammit, who has the best numbers and squares. Truthfully, it was more of a gut check…..as in who had the biggest belly, who had the whitest hair, who had no hair, and who had to tinkle the most?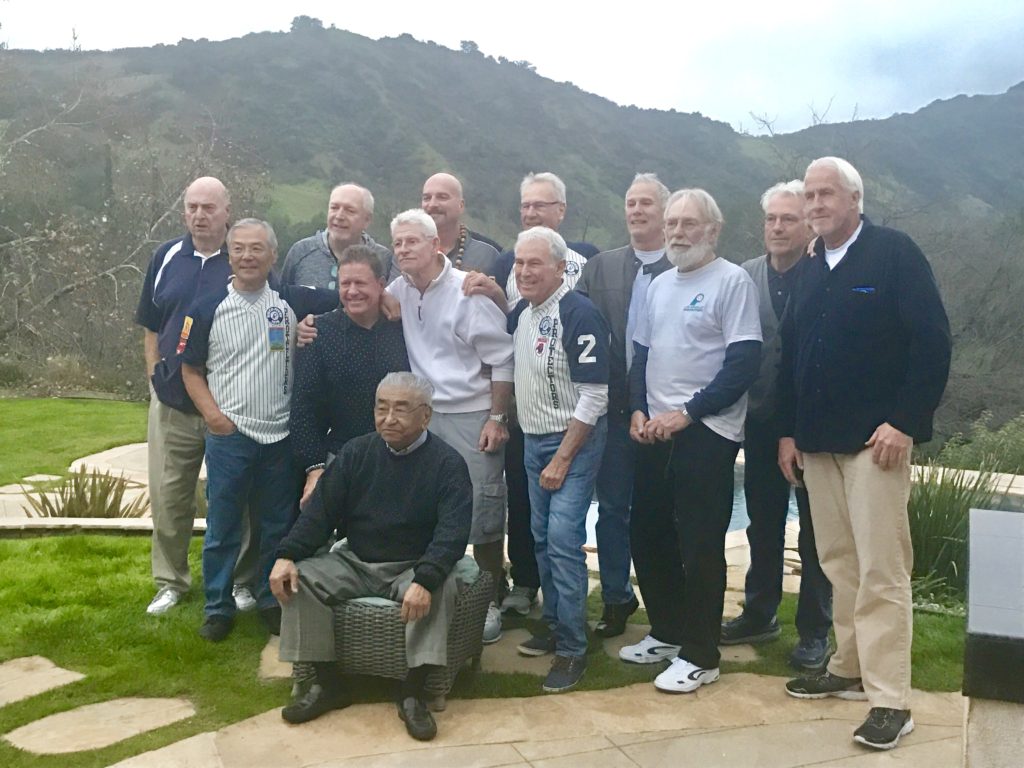 As advertised, age 70 was the magic number. Hahn, Nagler, Nyberg, Scudder, and Werts had recently crossed this lofty threshold. Congrats to these testosterone-filled diamond dogs. For the record – Doctor, Mama, Sparky, and Magic had already been there and done that. Can you believe Vine saved every one of his team jerseys?! Attaboy, Stevie.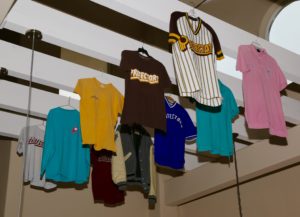 The scorebook was filled with all the other nicknames. Bumper was there, so was Goose, Honey Bear, Ski, Sluggo, and Willie. Missing from the lineup were Ace, Dude, Ruby, and Spike. And let's not forget our beloved Miko. Darn shame, because of time and circumstances, this might have been the final at-bat to get the entire band back together.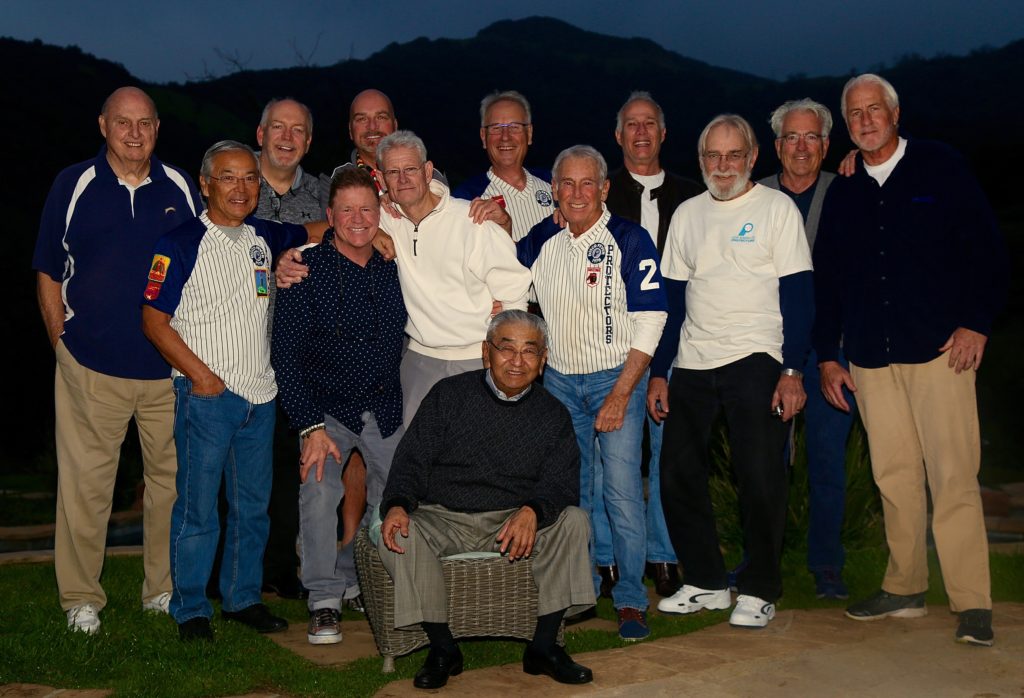 The party bases were also loaded with the wives and significant others. Mary, Jeanne, Gina, Elaine, Misti, Alice, Sally, and Shawna to name a few. Can't imagine this team would have survived all these decades and doubleheaders without their love, understanding, and support?! Take a bow, ladies, and have another Southern Comfort Sour.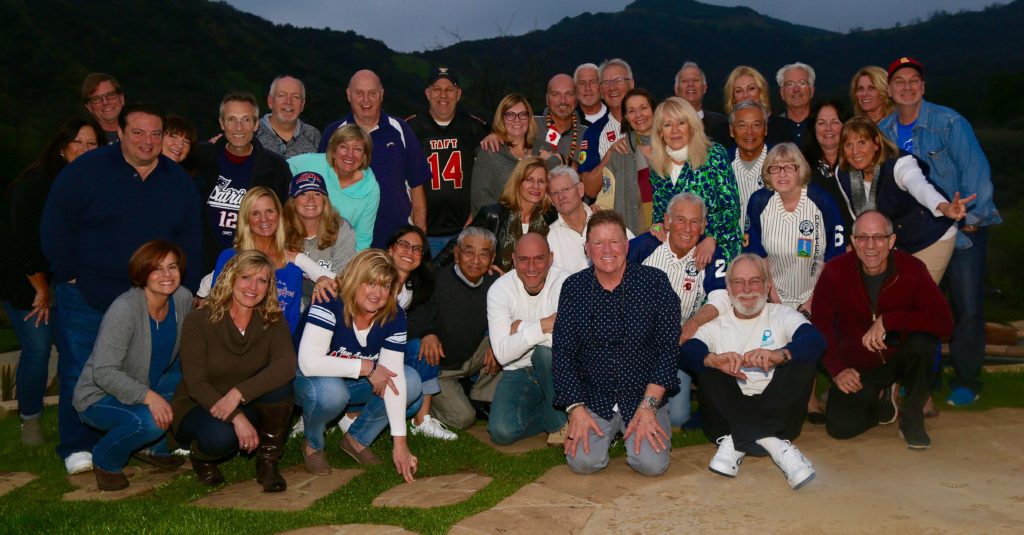 Final Pitch:  Lady Gaga rocked halftime. The Dearings did good – the chow and hospitality were outstanding. Kudos to LeBon for his picture-taking talents. Memories and money were made. British Columbians Elaine and Ski pocketed the final-score winnings. Lucky them, taking an extra 200 bones to Maui the day after the team gathering. Mahalo.