Shane Koyczan Mesmerizes with Spoken Art Poetry
Shane Koyczan Mesmerizes with Spoken Art Poetry
When Shane Koyczan took the stage at Kelowna Community Theatre on the first Friday night of November, he seemed genuinely gobsmacked at the size of the crowd. About 700 seats were filled and this spoken word artist was almost speechless.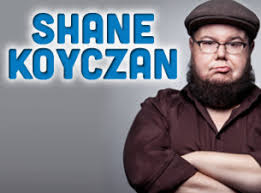 "I know that poetry is not a normal Friday night event for most of you," Koyczan offered with a chuckle. "Some of the men out there probably feel trapped at a poetry show. Just know that poetry gives socially awkward kids a way to be applauded by their peers."
It was that kind of night. And Koyczan was that kind of accomplished wordsmith. Spoken word is a performance art that is word based. It is an oral art that focuses on the aesthetics of word play, intonation, and voice inflection. Kudos to him for mastering this verbal art, having a tortured, yet endearing soul, and knowing how to connect with his audience at some of the deepest levels in the universe.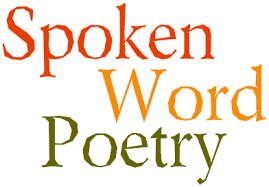 Koyczan kept the 95-minute performance rolling along at a slow-but-steady pace. It was just him, a microphone, and a mounted iPad that he scrolled through and read from for his poetic verse. He was whimsical at times with clever anecdotes; at others he choked up and may have shed a few tears. He owned his content and many times his content owned him.
The audience was pulling for the tall, bearded man who was born in Yellowknife, Northwest Territories and currently resides in Penticton. A myriad of emotions gushed forth in his poems as he navigated through social and political territory with mesmerizing honesty and a belief that mankind can and must do better. Here are some nuggets of his inner angst forged from the receiving end of bullying and other demons: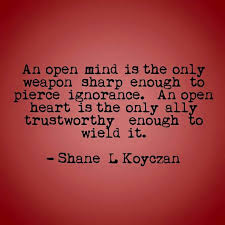 "Puberty was a surprise. At Catholic school, the nuns told me to find the nearest man. That was my granddad. Not the best experience for me."
"I've felt the heavy axe of judgment. I've climbed under most of life's hurdles."
"Some are in a war against loneliness and battle for joy."
"At times I felt like the electric chair was begging me to take a seat."
"Laughter should be honest. There's no pension or dental plan in poetry."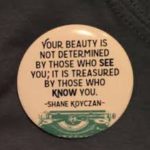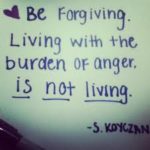 Big Finish – Koyczan received a much-deserved standing ovation after reading his final poem entitled "How to be a Person." That came after an aw-shucks story and poem about the orange-haired cat he bought (and can't stand) for his grandmother. The three of them live together in the same house and naturally this touchy-feely arrangement became gold-label material for this globe-trotting spoken word artist.