The Commonwealth Comedian and the Clean-Cut Millennial
The Commonwealth Comedian and the Clean-Cut Millennial
If laughter is indeed the best medicine, then a whole lot of folks were feeling a whole lot better after Saturday night's "Just for Laughs" comedy twin bill at the Kelowna Community Theatre.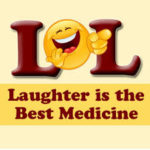 Headlining the evening was Scotsman Danny Bhoy, billed as the "Commonwealth Comedian" known for his observational storytelling and razor-sharp wit. This was his sixth tour of Canada (he loves Canada and apparently Canadian audiences love him!), and on this late October evening, this show was the final stop of his current tour. No rest for the weary. He was hysterically electric for 85 minutes, especially when spontaneously engaging audience members.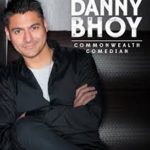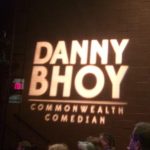 The opening act was equally talented and mega-funny Ivan Decker. This Vancouver native could be billed as one of the most clean-cut comedians on the planet – dark blazer, belted slacks, shined shoes, and a boy-next-door haircut right out of the Mormon playbook.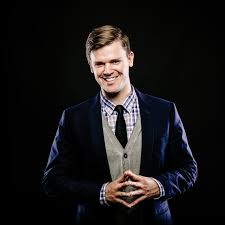 On this chilly pre-Halloween evening, the Kelowna Community Theatre was hot with anticipation. The giggle-fest was slated to start at 7:30 PM, but for some reason the inside doors didn't open until 7:20. That left a major traffic jam in the front lobby. Nobody got out of sorts. Folks were jazzed about the show, and a few had come from as far away as Nelson, BC to take it in.
By the time Decker confidently took the stage, the hall was packed and attendees juiced. He launched right into a foray of fast-food follies and mysteries of the microwave. The crowd was eating it up and howls of delight were echoing fast and furious. By the time he ended his bit with the perils of juicer ownership, the audience was a slushy in his hands. Well played, voice of the millennial generation.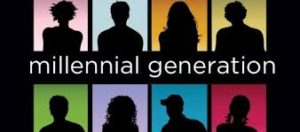 Bhoy introduced himself from off stage, in the dark. It was audacious – and set the tone for the saucy zingers and punchlines to come. Upon first hearing his voice, it sounded exactly like Scottish-American actor and television host Craig Ferguson. Hope that's a compliment?
Bhoy's chops took him all over the storytelling landscape. A sampling of his targets included Justin Trudeau (gushing praise), Brexit (not a fan), Canadian politeness, B.B. King, buying underpants, and men getting their manhood stuck in their zipper (ouch!). Through all of it the building was consistently loud and filled with guffaws at darn near every payoff line. Polished act. Reputation well-earned.

I don't believe anyone left KCT without a smile on their face or a favorite line stuck in their head. Bhoy was at his bhest when he easily could have mailed it in. Decker was a delight and might be headlining his own tour in the very near future. Too bad this touring tag-team is tapping out – I would highly recommend it to anyone who needs a healthy dose of laughter.