Opera Kelowna Shines Brightly With La bohème
Opera Kelowna Shines Brightly With La bohème
What do you get when you cross a poet tenor with a seamstress soprano in Paris in the 1920s? The love-struck storyline behind the booming libretto of La bohème.
It was opera night at Kelowna Community Theatre on a pleasant mid-August Friday evening. A packed house, some dressed to the nines in gowns and tuxedos, assembled at the 851-seat playhouse to take in this Italian standard composed by Giacomo Puccini. Opera Kelowna and its Artistic Director Alexandra Babbel spearheaded the production of this beloved masterpiece, which included Scottish conductor Bernard McDonald leading the Opera Kelowna Orchestra.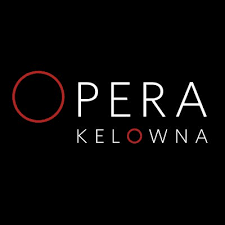 Here's my elevator-speech on what took place over the four-act, two-hour performance:  Boy meets girl. Boy and girl fall in love. Girl has a bad cough. Boy gets jealous over time and loses girl. Boy reconnects with girl and she is very sick. Girl dies tragically in boy's arms. Finito. 
Let's add a little more meat on those operatic bones. Act I introduces most of the main bohemians – Rodolfo the poet, Marcello the painter, Colline the philosopher, Schaunard the musician, and Mimi the seamstress. They are young Parisians struggling with living, loving, and surviving the cold Paris winter. Rodolfo and Mimi have a chance meeting on Christmas Eve in his frigid apartment and quickly fall in love.
Act II introduces Musetta, a seductive tease with an on-again, off-again relationship with Marcello. She dumps her wealthy older suitor at a fancy club and takes up with her same-age partying friends. Act III takes place outside on a chilly February morning. Rodolfo tells Marcello he has fallen out of favor with Mimi due to her flirty ways. Mimi secretly hears the conversation and the two lovers agree to wait until spring ("a goodbye without bitterness") before they separate.
Act IV is back in Rodolfo and Marcello's apartment. They are hungry and laboring with their art. Musetta arrives with Mimi, but Mimi can't make it up the stairs and into the apartment because she is too frail. Rodolfo carries her in and provides comfort with blankets and pillows. After they admit their eternal love for each other, she succumbs to her illness before the doctor arrives.
Rodolfo (tenor) was played by Chilean Leόn de la Guardia. Mimi (soprano) was played by Ana Toumine, Marcello (baritone) was played by Adam Harris, Musetta (soprano) was played by Kelowna native Carmen Harris, Schaunard (baritone) was played by Aaron Durand, and Colline (bass) was played by Peter Monaghan. Bravo to all.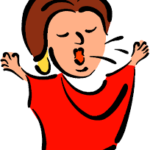 Being at the opera was a first. The singing dialogue was insanely entertaining and intense. The sets were bare-bones (reflecting the times) and the sound was outstanding and vivid even in the back of the theatre. Nice work by the production team and stage director. The audience showed its appreciation with a long and much-deserved standing ovation at curtain call.

Big Finish – since everything was in Italian, Opera Kelowna made it easier for novices (thank you) by adding to large screens on each side of the stage that displayed all the text in transcript form in English (like closed-captioning on television). It certainly helped me follow along. What's next, Phantom?