Okanagan Symphony Orchestra Serves Italian and Wins Gold
Okanagan Symphony Orchestra Serves Italian and Wins Gold
Dueling trumpets during a Vivaldi concerto. That's not something you often see on a mid-February Friday night in the central Okanagan.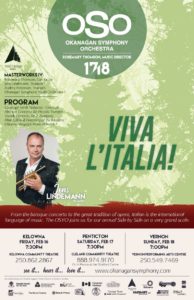 But this was no ordinary night as Kelowna Community Theatre welcomed the Okanagan Symphony Orchestra (OSO) and a busload of phenomenal friends for a show-stopper entitled Viva L'Italia! – from the Chase Wines Masterworks Series. From Baroque concertos to the noble tradition of opera, Italian is known as the international language of music. During this two-hour-and-20-minute gig, the riveting music was BELLISSIMO (very beautiful) and the packed house undoubtedly had a MOLTO BELLO (very good) experience.
While the PyeongChang Olympic Games were skating, skiing, and snowboarding on the other side of the world, little ole Kelowna was experiencing its own Gold Medal performance with super-high marks from the judges. The first half of this memorable evening was stacked with the vibrant overtures and concertos of three Italian stallions – Verdi, Albinoni, and Vivaldi. Nothing half-pipe about these heavy hitters.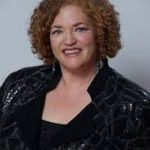 Right out of the starting gate was Verdi's Nabucco Overture. According to OSO Music Director Rosemary Thomson, this short-and-sweet movement was "supposed to get everyone's blood boiling." It worked. I was craving more of the same and that's pretty darn near exactly what happened with the next piece by Albinoni called Concerto for Oboe arranged for Piccolo Trumpet op. 7 No. 3.
Thomson introduced and brought out guest artist Jens Lindemann for this three-part movement. Lindemann, one of the first Canadian trumpet soloist to ever appear at Carnegie Hall, ripped through the set with amazing precision. It was superb and the audience reacted accordingly. Not long ago he was appointed Member of the Order of Canada for his skill as a trumpet slayer and supporter of Canadian musicians and music students.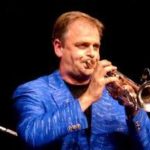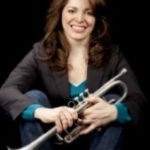 Lindemann was just getting warmed up. Up next, he joined forces with OSO principal trumpet (and second guest artist) Audrey Patterson for a playful rendition of Vivaldi's Concerto for 2 Trumpets in C major, RV 537. The two trumpeters stood almost side-by-side in front of the maestros stand as Lindemann cracked a few one-liners (who knew he was a part-time comedian and stage diva?) about him being the experienced player who was classically trained at the Julliard School in New York and her being the much-younger and stripes-earning goddess.
These two sold their pre-performance comedy schtick, it didn't seem rehearsed. Then they started dueling with their fancy tooters and the crowd loved it. This clash of the titans was spectacular and mesmerizing. The spontaneous standing ovation was well-deserved after three powerful movements of kicking brass. Lindemann went on to praise his counterpart, calling Patterson "one of the top five female principal trumpets in North America." Nobody was settling for the Silver or Bronze on this podium.
After intermission, Thomson announced "we weren't in Italy anymore." The next composer on tap was Canadian Allan Gilliland. His jazz concerto was called Dreaming of the Masters III (not the famous golf tournament) for trumpet and orchestra.
Lindemann was back for solo duty, only this time he wandered around the stage like a wayward minstrel lost in a sea of horns and strings. The highlight was an encore segment when, in an impromptu move, Lindemann invited renowned film score composer George Blondheim (a Kelowna resident) out of the audience and onto the stage and also asked OSO violinist Denis Letourneau to stand.
Blondheim played piano, Lindemann the trumpet, and Letourneau the violin for a clean-and-crisp jazz-inspired number. It was funkadelic and fun. This makeshift trio was their bluesy best and earned standing ovation number two.
Last, but not least, the music of Respighi finished out the show with his four-movement Pini di Roma (Pines of Rome). Joining the OSO on stage was the Okanagan Symphony Youth Orchestra (OSYO) – totaling 125 musicians on stage. The kids blended in nicely with their mentors and produced a parent-pleasing YouTube moment. The rousing rendition left many pining for more and earned one final standing ovation.
The crowd was buzzing as it left the theatre and Thomson received many smiles and accolades when she appeared afterwards in the lobby. Bravo, signora.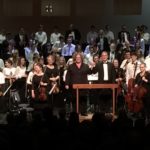 Big Finish – before the evening's first note was played, it was announced that this particular show was being dedicated to former OSO Board Member and volunteer Tony Jarrett. He was a jazz lover and passionate about sharing music with youth. Last fall, Jarrett lost his battle with cancer.