Okanagan Symphony Orchestra Speaks Italian For One Night
Okanagan Symphony Orchestra Speaks Italian For One Night
Cello. What was your entertainment choice on the first Friday night of April?
For wife Elaine and me, we chose to hang out with a bunch of familiar faces who we've never met, don't know any of their names, and possibly have absolutely nothing in common with. Sounds crazy, but this group has a way of stirring our emotions and putting a dash of allegro in our stride.
This group would be none other than the Okanagan Symphony Orchestra (OSO) and its multi-tasking Maestra Rosemary Thomson. For the fourth month in a row at Kelowna Community Theatre, the talented tooters and timpani-ists of the OSO put on a boffo themed performance that mesmerized an easy-to-please audience. This time around the program was entitled Masterworks V – Italian Airs & Graces.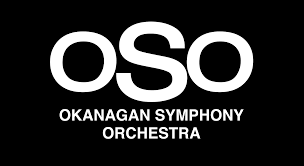 According to Thomson, the evening's entertainment would "herald in the spring" via the classical compositions of Ottorino Respighi (sounds like a Bond villain), Jocelyn Morlock (a Juno-nominated Canadian composer), and Antonio Vivaldi (I've heard of him). I would describe their music as refreshing, rich, and easy on the ears. Even though most of it was 300 years old.
During the Morelock (Aeromancy, Concerto for Two Cellos) and Vivaldi (Concerto for Two Cellos in D Minor) pieces, out came the brother and sister duo of Arnold Choi and Estelle Choi. They're award-winning cellists with Calgary roots and the evening's featured guests. After watching them do their dueling-cellos thing while seated side-by-side on stage, they brought a little "Choi to The World" with their plucky-good talents.
At intermission, I wondered about the cello. According to music sources, a cello looks like a violin but is much larger (around four-feet long) and has thicker strings. Of all the string instruments, the cello sounds most like a human voice. It can make a wide variety of tones, from warm low pitches to bright higher notes. Because it's large to put under the chin, you play it by sitting with the body of the cello between your knees and the neck on your left shoulder.
After intermission, Thomson piqued my interest again. This time, while the OSO was playing Mendelssohn's Symphony No. 4 in A Major "Italian", she instructed us to listen for the distinct tones of the glockenspiel. The what?! More research needed. A glockenspiel is a funkier xylophone – a percussion instrument having a set of tuned bells mounted in a frame and struck with small hammers. Guess this means they had "Hammer Time" back in the Baroque era?!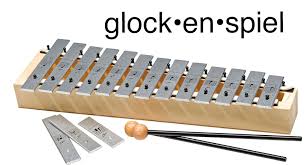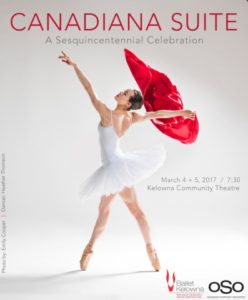 Big Finish – the Mendelssohn and Vivaldi stuff sounded very familiar. Next up for OSO at KCT is the May 4-5 Canadiana Suite – A Sesquicentennial Celebration in honor of Canada's 150th Anniversary. The program will celebrate some of Canada's most important and influential musical icons such Gordon Lightfoot, R. Murray Schafer, and Oscar Peterson.