Okanagan Symphony Orchestra Headlines Melting Pot of Music
Okanagan Symphony Orchestra Headlines Melting Pot of Music
Well that was different, in a musical confluence kind of way.
I had little idea what to expect on Friday night November 18th when Elaine and I strolled into Kelowna Community Theatre for a production called Madmen Across the Water. The playbill's mixed bag of performers was advertised this way – the Okanagan Symphony Orchestra (OSO) was the marquee act and would play the classic songs of Elton John, featuring guest artists Jeans 'n Classics (musicians who fuse rock and symphony scores), and the Kelowna Secondary School Chamber Choir.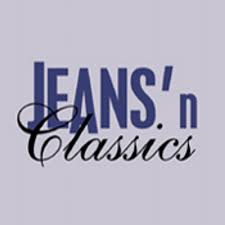 There you have it. A tour bus of moving parts and instruments jammed onto one stage. Kudos to orchestra stage manager Tim Watson for making it all fit and flow like a well-oiled bassoon (there were two of these large woodwind instruments among the ladies and gentlemen of the orchestra).
In front of a packed house, the show commenced with the members of the OSO taking their seats. Soon to follow to rousing applause was Maestra and Music Director Rosemary Thomson. As the orchestra members were fiddlin' around, out came Jeans 'n Classics (Paul Mutzabaugh on piano, Darryl Stacey on electric bass, Jeff Christmas on drums, and lead singer Jean Meilleur). These guys curiously garnered the best real estate in front of the orchestra.
On its Facebook page, here's how JnC defines its music-for-all-ages-and-ears mission: "we're a group of rock musicians who understand orchestra culture and are committed to help build younger, loyal, and sustainable audiences for symphony orchestras."
Meilleur delivered a few introductory words about his "Ottawa cold and scratchy pipes" and launched right into Funeral For A Friend and Loves Lies Bleeding. The OSO sounded oh so good. What a catchy combination, Elton John melodies getting symphonic treatment. Kids, are you paying attention?!
A few songs later came Honky Cat, my favorite single of the night. Then came a 15-minute intermission to adjust microphones (the drummer was too loud and drowned out the orchestra, as a few audience members mumbled during the break) and bring in the show's third component, the KSS Chamber Choir under the direction of Sheila French.
The choir kids jumped right in and brightened the stage when Meilleur started the second half with Take Me to The Pilot, Harmony, and Tiny Dancer. They stayed vocally vibrant throughout to the finish line of Burn Down The Mission, Don't Let The Sun Go Down on Me, and the encore of Saturday Night's Alright (For Fighting). The appreciative crowd wanted more, not with the lead vocal on empty.
Good luck to JnC with building the orchestral bridge to millennials. There weren't many of them in the audience on this night, but for sure their parents or grandparents could tell them all about the show and how music can be a melting pot of ages, genres, and sounds.