Okanagan Symphony Orchestra Flies High Performing the Music of Harry Potter
Okanagan Symphony Orchestra Flies High Performing the Music of Harry Potter
On the last Sunday of October, the Okanagan Symphony Orchestra (OSO) magically transformed itself into a spellbinding 4-H Club and saluted the wondrous wizardry of Harry, Hermione, Hedwig, and Hogwarts.
That was the scene, three days before Halloween 2018, as Kelowna Community Theatre had a packed cauldron for an afternoon matinee of the OSO Family Special: The Music of Harry Potter. As expected, there were bewitching costumes worn by orchestra members as well as Musical Director Rosemary Thomson channeling Professor Sybill Trelawney. In the crowd, there was a smattering of little wizards roaming the aisles and adults decked out in their cosplay finest.
The eye of newt in this presentation centered around author J.K. Rowling and the immensely popular characters she created – Harry Potter, Hermione Granger, Ron Weasley, Lord Voldemort, Professor Albus Dumbledore, and many more. While they captivated universal book-readers, famed composer John Williams created much of the early Harry Potter cinematic sounds and this show featured a selection of his works from movies The Philosopher's Stone, The Chamber of Secrets, and The Prisoner of Azkaban.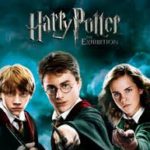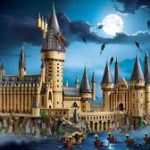 This Harry is no disappearing Houdini. Since the June 1997 release of the first novel, Harry Potter and the Philosopher's Stone, Rowling's books have found critical acclaim and commercial success worldwide. They have attracted a wide adult audience as well as younger readers and are often considered cornerstones of modern young adult literature. As of February 2018, the books have sold more than 500 million copies (ka-ching!) worldwide, making them the best-selling book series in history, and have been translated into 80 languages.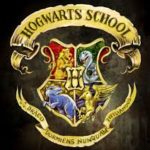 This one-hour Potter parade was fast-paced for short attention spans and get-home-way-before-dark requirements. There were two featured narrators, Dominik Weaver as Harry and Nina Ogasawara as Hermione. They read lines on stage and provided background information on the nine numbers being performed. Taking the stage during the singing of Double Trouble (Something Wicked This Way Comes) was the ultra-cute Okanagan Children's Choir, under the direction of Frances Chiasson.
The music was equally upbeat and ominous at times. I imagine Potter-Heads were swept away by the big-screen memories created with every note. To me, it was like taking a HP 101 class. I learned that Quidditch is a game played on brooms, Nimbus 2000 is a broom, Hogwarts is a school of witchcraft and wizardry, Hedwig is a pet owl, and Fluffy is a creepy three-headed dog.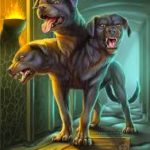 The final number was Harry's Wondrous World. It sounded a bit familiar to me, and most likely, sent some folks home wishing for Hogwarts Forever. Well done, OSO. Question is – were you performing more for the kids or adults? Many grown-ups that filled the KCT seats need to update their wizard-supporting nerd status.