Okanagan Covertec Redefined Our Outdoor Spaces
Okanagan Covertec Redefined Our Outdoor Spaces
Who knew that engineered acrylic panels and aluminum beams could be turned into something so refined and resplendent in an outdoor environment?
For the past two summers, wife Elaine and I had been wondering what we could do with our back yard patio and what we playfully call the "upper lanai." Both were west-facing, outdoor-living areas that we needed to get more at-home-use bang for our Okanagan buck.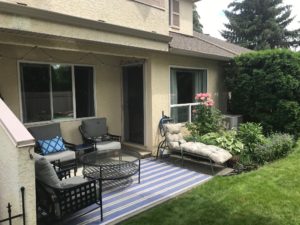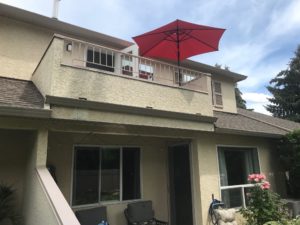 From June through Labor Day, the blistering afternoon summer sun would bake both spaces like pavement in Palm Springs. The lanai was totally un-walk-able mid-afternoon in bare feet. In the winter – forget about doing anything outside. Neither spot was usable. An all-season coverage solution was needed.
Enter Vernon-based Okanagan Covertec. We got a visit from salesman Randy, and, as luck would have it, a few well-heeled units behind our back yard fence already had Covertec patio covers installed. We toured. We inspected. We imagined.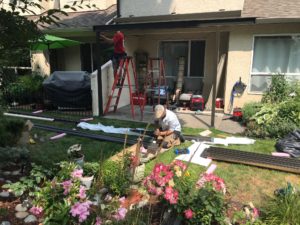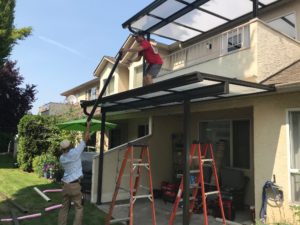 In late July, assemblers Shawn and Heiner came around to alter our outdoor universe. It took them two full days, in the unrelenting sun, to craft two patio covers with the aforementioned engineered acrylic panels and chocolate-colored aluminum beams. These craftsmen took their time and did the necessary due-diligence per adjustments on the fly. Bravo, gents.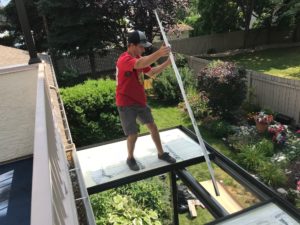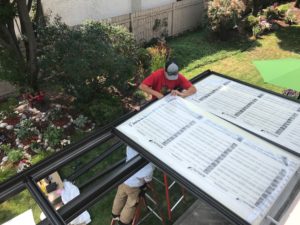 End result – our two outdoor areas were transformed into rejuvenated entertainment outlets. The overhead fancy-schmancy panels were heat reflectors and UV-ray blockers. The beams looked edible and elegant. Our furniture was protected. What a difference. We were ecstatic.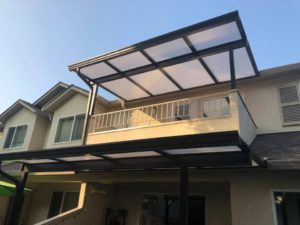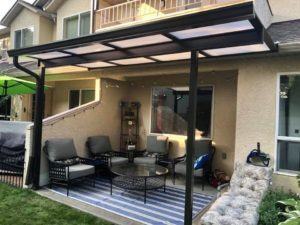 Elaine now reads on the patio or lanai several nights per week. She can still view the garden and lush trees and not feel the direct heat. During the next big rain, we can sit under our sleek shelter and observe, totally protected. Yes to extended outdoor seasons. Yes to extended product warranties. If it snows heavily, the panels can take the weight and be swept with a broom.