Gordon Lightfoot in Twilight of Hall of Fame Career
Gordon Lightfoot in Twilight of Hall of Fame Career
If you could read my mind, you would know that Gordon Lightfoot was at Kelowna Community Theatre on the final Thursday of October for pretty much a Canadian crooner, thanks-for-the-memories concert.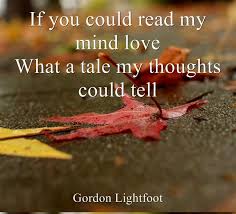 When mentioning to a couple buddies that wife Elaine and I would be attending the show, one of them commented "man, that's old school." He was right. Lightfoot and his signature baritone vocals are so seasoned and from a nostalgic era that his first singer/songwriter chart-topping hits came out on vinyl. Spinning records on a turntable, some would call that the single-lane sounds of a carefree highway.
About 90 minutes after sundown over Okanagan Lake, the Ontario native took the stage to a warm applause from an almost-sold-out crowd. His four-piece ensemble was already in position and waiting for the boss to strike the first chord. There was an air of respect circulating throughout the building for the legend with the incredibly vast song catalog. Lightfoot continues to perform extensively throughout Canada and the United States, playing somewhere around of 75-80 gigs per year.
That's hard to comprehend considering he's a few licks shy of his 80th birthday. The beat goes on and the royalties keep rolling in. Lightfoot remains a revered national icon with a lights-out treasure trove of accolades. He has 17 Juno Awards and five Grammy Award nominations. He was inducted into the Canadian Music Hall of Fame in 1986 and the Canadian Country Music Hall of Fame in 2001. In 2004 he was inducted into the Canadian Songwriters Hall of Fame and in 2012 the U.S. Songwriters Hall of Fame.
On this chilly night, Lightfoot was his normal folksy self singing a wide-ranging playlist of his folk, pop, and adult contemporary classics. "I wanna keep working" was his repeated mantra. There was also a prized quote he attributed to Willie Nelson: "all you need in life are three keys and the truth." Gordie (as some in the crowd addressed him) and his talented crew worked through about 10 songs before intermission – the two standards that got a rise out of his followers were Carefree Highway and Sundown.
After intermission, he quickly got aboard The Wreck of the Edmund Fitzgerald. Later in the set came the highly anticipated standards of Rainy Day People and If You Could Read my Mind. Both of these faves elicited sing-alongs from the faithful. Despite his frail appearance and crackling-at-times voice, Lightfoot showed he still has staying power and can fill a room on a school night.
Big Finish – not many artists these days can fathom a 50-year musical career and international album sales into the multi-millions. In 2007, Canada Post honored the Hall of Famer by issuing an official Gordon Lightfoot postage stamp. He didn't mail in this performance.