Class Dismissed for Comedian Gerry Dee
Class Dismissed for Comedian Gerry Dee
If I were a school teacher giving out grades – Dee would get a B.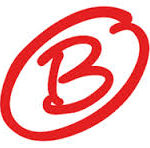 On a rainy and cooler-than-normal May Monday night, actor and stand-up comedian Gerry Dee was the prized pupil sharing a backpack full of academic anecdotes and personal experiences on stage at Kelowna Community Theatre. He was in town for one night, passing through on his current tour while his popular television show was on hiatus.
Dee might be best known for his role as Gerry Duncan, a bumbling high school teacher at a prestigious private school in the CBC-TV school-based sitcom aptly named mr. d. The show revolves around the eponymous Mr. D, an under-achieving and unmotivated teacher trying to fake his way through work and life. The show, where Dee serves as one of the principal writers, is moving into its seventh season.
Talk about art-imitating-life, Dee can't erase his own report card. He was a real-life teacher for nine years before transitioning into telling jokes for a living. He has won the Canadian Comedy Award for Best Comic three times. In 2007, he was a finalist on NBC's Last Comic Standing, Season 5. On that reality joke-fest, another finalist who didn't make the final cut was Amy Schumer. Hard to believe that both Dee and Schumer lost out to a mystery palooka named Jon Reep?!
Before Dee took the microphone, he let a 22-year-old from Hamilton, Ontario named Mayce Galoni warm up the packed house. The kid was funny and self-effacing from start to finish – admitting that he's not the most masculine-looking man out there and doesn't have much luck with women. Some of his edgier material was about the perils of living at home with his uninhibited mother, a girlfriend with her own girlfriend, and being an atheist.
Nothing like bad-mouthing Jesus to get a crowd jacked up for more?! Dee seized on this tender topic and opened with tales about when his mother recently passed away. Then he went into a salty dialogue about pedophiles and creepy guys with mustaches. Wife Elaine wasn't buying this brand of bottom-of-the-barrel humor. The crowd seemed to be liking it with a slight bit of trepidation.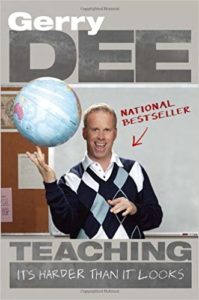 For the rest of the show, Dee paced the stage back-and-forth like a husband in the maternity ward. Go figure, that exact topic was what he ended the night with. His take – men should not be in the delivery room when their wives are giving birth. Once again, Elaine was less than impressed with the grossness and gave him a big fat F. She's the mother of five and wasn't amused by the over-the-top narrative.
Big Finish – some of Dee's audience-pleasing funnier stuff were segments on marking tests for students, smart kids being annoying, fatherhood with his three kids (ages 9, 7, and 4), and how marriage is hard and monogamy sucks. He was the class clown for most of the night, but at certain times deserved a time-out sitting alone in the corner.