Big Wreck Proved to be Big Time
Big Wreck Proved to be Big Time
Can someone recommend a good audiologist in the Central Okanagan?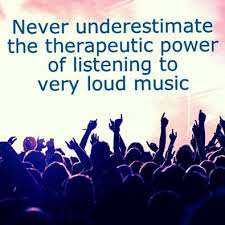 On Monday, January 30th, Kelowna Community Theatre put its revamped sound system to a three-hour test with a rock-and-roll double bill that put the amp in amplifier and tinn in tinnitus. The headliners on this loud-and-proud evening were platinum-selling rock blasters Big Wreck. This four-person crew was touring to support the release of "Grace Street" – the group's fifth full-length studio album. Ascot Royals were the special guests and mild-by-comparison warm up act.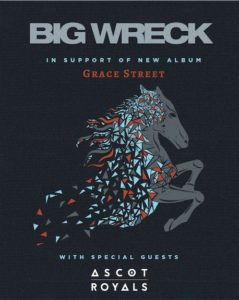 When Elaine and I settled into our seats a few minutes before show time, we were flying blind with an open mind. Neither of us knew what to expect from these Canada-based crooners. Heck, I didn't know Big Wreck from The Big Lebowski. Ascot Royals might as well have been the Kansas City Royals. Entertain us with your best stuff, boys.
Ascot Royals opened with a bellowing message – this was gonna be a night everyone's ears might regret. Not because the music was bad, but rather because the volume was turned way up and the quaint theatre might not be acoustically able to handle it. The five-person group, led by lead singer Jimmy Chauveau, cranked out seven songs that were all guitars and drums. Chauveau flitted around the stage with his white high tops, black skinny jeans, and white tee. His curly-on-top mop reminded me of Prince in Purple Rain. No doves cried during the set.
Big Wreck took the stage stylishly late around 9:10 PM. Cool move, because anticipation was building in the barn from the late-arriving fans. Let's just say many of them came extra juiced for this ear-splitting jam session. Between sets, a theatre staffer told me that bar sales were brisk for brewskis and mixed drinks.
Big Wreck did not disappoint. They played a pileup of old and new material. Lead singer Ian Thornley was captivating with his booming voice and wide range. Each number seemed to get louder and louder and the loyalists were loving it. They were standing and screaming by the third song and stood for the rest of the evening. During one ditty, the smell of weed wafted through our section. Someone had sparked up with their own audacity of dope. For a scant moment, it became a Doobie Brothers concert.
As I'm typing this, my ears are still ringing a little bit. No worries, no major Wreck-age. A younger-than-normal demographic filled the seats. This throng came to unwind, scream friendly vulgarities, and wallow in the music. They played right into Thornley's experienced hands. He knows how to command a room. Big ups to Big Wreck.