Basking in the Brilliance of Beethoven and Okanagan Symphony Orchestra
Basking in the Brilliance of Beethoven and Okanagan Symphony Orchestra
"Roll over Beethoven and tell Tchaikovsky the News."
Remember that lyric from a 1956 Chuck Berry song that was also covered by the Beatles and Electric Light Orchestra?! Berry penned that line in reference to how classical composers would "roll over in their graves" upon hearing that classical music had given way to rock-and-roll.
There wasn't a hint of Led Zeppelin or anybody rolling over on Friday, January 20th at the first concert of 2017 at Kelowna Community Theatre. Instead, Elaine and I, along with a packed house, were immensely entertained by more than two hours of the overtures, movements, and moods of Ludwig van Beethoven. This Beethoven Blockbuster was performed by the high-octane Okanagan Symphony Orchestra (OSO) and led by baton-twirling and head-bobbing Music Director Rosemary Thomson.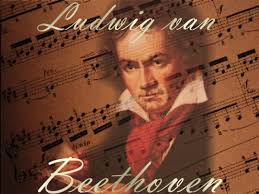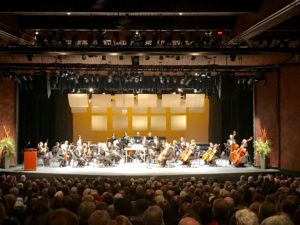 Guest artist for the evening was world-travelled Canadian pianist Ian Parker. During the show's first half, he rolled all over the ivories for his signature piece:  Piano Concerto No. 5 in E-flat major, Op. 73 "Emperor." That's what it said in the evening's playbill – my much-needed cheat sheet. Shouts of "Bravo" echoed throughout the hall when he finished with a flourish . A standing ovation followed.
Holy Moonlight Sonata, have I gone soft?! A night of Beethoven, by choice?! No worries. It's called expanding one's horizons and getting cultured along the way:
Who was Beethoven?
Beethoven is widely considered the greatest composer of all time and crucial transitional figure connecting the Classical and Romantic ages of Western music. His body of musical compositions stands with Shakespeare's plays at the outer limits of human accomplishment. His Ninth and final symphony, completed in 1824, remains the illustrious composer's most-towering achievement. The symphony's famous choral finale, with four vocal soloists and a chorus singing the words to Friedrich Schiller's poem "Ode to Joy," is perhaps history's most famous piece of music.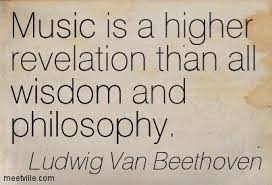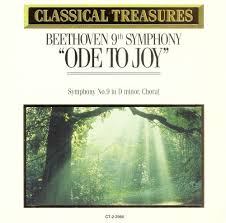 What is a symphony?
A symphony is an extended work for orchestra typically consisting of 3 to 4 movements. It calls for instruments from all four sections (winds, strings, percussion, and brass) and explores a complete range of melody, harmony, rhythm, dynamics, and timbre. It has a style of music comprised of fast movement, slow movement, and dance-like music. A classical symphony can take well beyond 30 minutes to perform in its entirety. The term "symphony" is derived from the Greek words "syn" (together) and "phone" (sounding).
What is a movement?
A movement is a self-contained work separated by silence within a larger work. Each movement is distinguishable by its tempo, key, rhythmical patterns, and harmonization.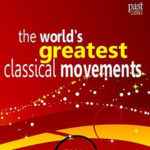 During the evening, maestra Thomson opined that Beethoven was a genius whose music captured the full gamut of human emotion. His Coriolan Overture, Op. 62 (first half of the show) was a downer, until Parker took over (in my opinion) and picked up the pace. She described the second half of the show, Symphony No. 7 in A major, Op. 92, as full of warmth and sunshine. It had an upbeat intro, incredible conversations between instruments, and an exhilarating finale.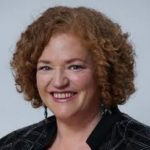 I'll take her word for it. The whole experience was undulating and a pleasure to the ears. My biggest takeaway – how quiet the theatre was for 99 percent of the performance. As the orchestra and pianist played with passion, stone silence from the audience. That's respect, and not news to Beethoven and Tchaikovsky.
The OSO is scheduled to be back at KCT for the next three months:
Friday, February 17 – OSO Masterworks III, Latin Fiesta
Friday, March 10 – OSO Masterworks IV, Colours of Russia
Friday, April 7 – OSO Masterworks V, Italian Airs + Graces