Saturday Night Live and Loud with The Wild!
Saturday Night Live and Loud with The Wild!
Remember that familiar adage – "there's a first time for everything."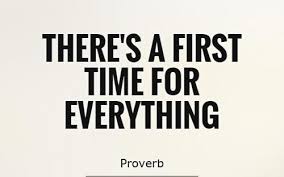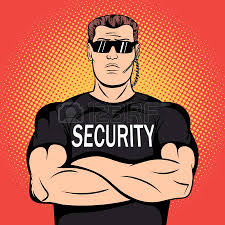 That's what Elaine and I experienced on Saturday, February 18th at the loudest and wildest show we've ever seen at Kelowna Community Theatre. We got "patted down" by security guards inside the front entrance doors. This wasn't the airport. These weren't TSA agents. This was theatre management making sure the evening's entertainment went off smoothly in a mostly controlled environment.
Why the extra muscle? Rock-and-roll, baby! Three bands and a sold-out gig. Let's assume that many of the attendees came lubed-up and ready to blow off steam. This was their night to let demons fly and luxuriate in the in-your-face brashness of the vocal assaults. It worked. I don't believe there were any security issues. I don't believe anyone went home disappointed.

Headlining the night was Kelowna band The Wild! and their official Wild at Heart album release show. Let's cut to the chase and say these rockers have a strong local following. And what about those band-member names – Dylan Villain (vocals/lead guitar), The Kid (guitar/backup vocals), Boozus (bass/vocals), and Reese Lightning (drums). Did I mention this was in-your-face music?! That's the kind of amplified attitude you get when you mesh delta blues and rock-and-roll with punk rock.
The two other bands of the night were opening act Hired Guns and then Aviator Shades. Both groups rocked the house with mind-numbing guitar and drum riffs. The louder the better. As soon as Hired Guns got three verses into their first song, a few fans rushed to the stage and stayed put the entire night. Some danced. When Aviator Shades got cookin', more fans stood and moved stage side. Both foursomes were rock-tastic on the undercard.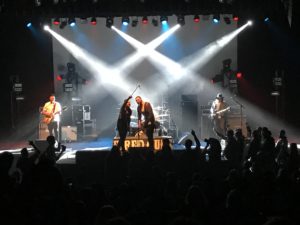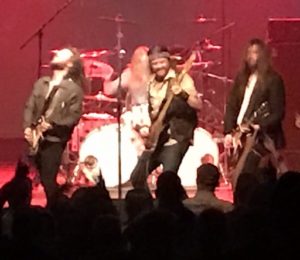 The Wild! finally took the stage at 10:10 PM. By then the audience was ripe for the hometown boys and wanted to flat-out party. Almost everyone stood for every song. Those near the stage were head-bobbing to each thunderous chord. I believe by the end of the night the old barn may have moved a few inches off its foundation?! Did I mention the music was mind-numbing?! Dylan Villain baited the crowd with salty shout-outs and playful admonitions.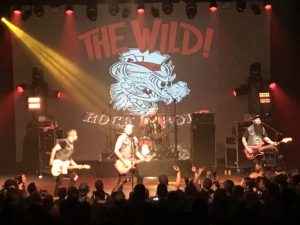 We learned that The Wild! has shared the stage with Buckcherry, Monster Truck, and Korn. Breaking news stated that the group had recently nudged past Metallica for the #2 spot on iTunes Canada.
My final take – this rock-and-roll smorgasbord reminded me of MTV's Headbangers Ball. It came on late at night and featured name bands and lesser-knowns. If you tuned in, you knew what you were getting into. Elaine and I knew what we were getting into once we cleared security. Our ears may still be ringing, but we had a bloody-good time.